JdVVNL has issued a tender for the commissioning of solar PV systems for the solarization of agricultural pumps/ consumers in Jodhpur Discom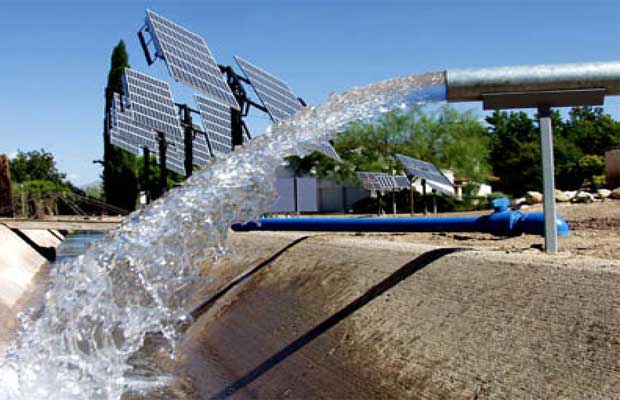 The Jodhpur Vidyut Vitran Nigam (JdVVNL) has issued a tender, inviting bids from eligible bidders for the commissioning of solar PV systems for the solarization of grid-connected agricultural pumps /consumers under "KUSUM Scheme – Component C" in Jodhpur Discom on selected agriculture feeder.
The Ministry of New & Renewable Energy (MNRE) has issued the operational guidelines for the implementation of Pradhan Mantri Kisan Urja Suraksha Evam Uttan Mahabhiyan Scheme (KUSUM). Under component C, the solarisation of 10 lakh grid-connected agriculture pumps of individual pump capacity up to 7.5 HP is to be undertaken.
The scope of work for the selected bidders will include the design, survey, supply, installation, testing, and commissioning of the said complete SPV systems. The work on the installation and commissioning of the projects must be completed in a period of 9 months from the date of the award of the project. The developers will also be required to provide comprehensive maintenance for the plants for a period of 5 years from the date of successful commissioning.
The work for the tender has to be carried out on a 'Turn-Key Basis'. The estimated quantity of solar systems covered under this tender will be around 504, which will be distributed on 17 selected feeders of the Jodhpur Discom. This quantity may further increase up to 50 percent and decrease as required by Discom.
The last date for bid submission is March 5, 2019, and the techno-commercial bids will be opened on the following date i.e. March 6, 2019. The date and time of opening of the price bids will be intimated to the technically cleared bidders later.
The tender has been further divided into three lots, to cover the (1) Jodhpur and Pali region, (2) Sirohi region and (3) Barmer and Jalore region. The estimated cost of the projects to be executed in the three lots is (1) Rs 9.34 crore, (2) Rs 6.83 crore and (3) Rs 7.33 crore. All bidders must submit an Earnest Money Deposit based on the lot in which they are submitting their bids, varying from Rs 18.68 to 13.67 lakh.