The last date of bid submission is April 8, 2019.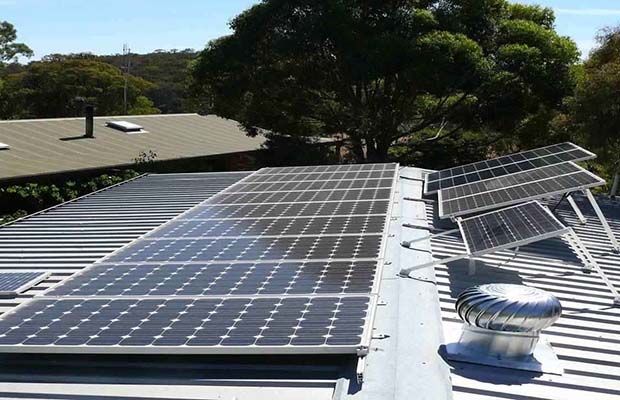 The Telangana State Renewable Energy Development Corporation (TSREDCO) has issued a tender for the development of 31.12 MW of grid-connected rooftop solar PV system scheme in Telangana under Net Metering or Captive through RESCO mode.
The solar rooftop systems will be developed on vacant building rooftops of pump houses, reservoirs (GLSRs), STPs, WTPs and office buildings of Hyderabad Metropolitan Water Supply and Sewage Board (HMWSSB).
The last date of bid submission is April 8, 2019, and the pre-qualification and technical bid opening date is April 12, 2019. The price bids will be opened on April 16, 2019. A pre-bid meeting has been scheduled for March 15, 2019, to address the concerns raised by the prospective bidders.
The scope of the work would essentially cover, site survey of rooftops of identified buildings, site visit, solar potential assessment, finalisation of feasibility for identified locations, design, engineering, manufacture, supply, storage, civil work, erection, testing, commissioning, ensuring net metering as per the state policies, quality control of the grid connected rooftop Solar PV Project including operation and maintenance (O&M) of the project for a period of 25 years under RESCO mode after commissioning of project.
All bidders must submit an Earnest Money Deposit of Rs 10 lakh per MW of bid capacity along with their bids.
For more information click here. 
In December 2018, speaking at the Telangana State Energy Conservation Awards, Telangana and Andhra Pradesh Governor ESL Narsimhan suggested that Greater Hyderabad Municipal Corporation (GHMC) should make it mandatory for multi-storied residential and commercial complexes in the city to install solar plants.
Adding, that dramatic measures are needed to ensure that power can be saved which can then be further utilised for developmental purposes. He also mentioned that even the existing high rise complex should be instructed to install solar panels.