Suzlon Energy has announced that it has completed the sale of two its subsidiaries (i) SE Solar and (ii) Gale Solar farms to CLP Wind Farms for a total consideration of Rs 99.09 crore.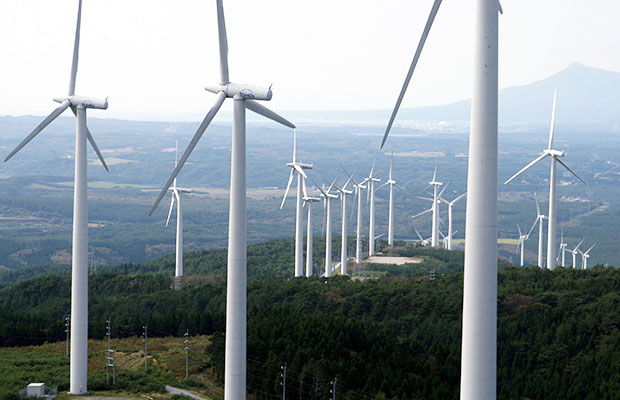 "In terms of Share Subscription / Share Purchase and Shareholders' Agreement executed by the company (Suzlon) and CLP Wind Farms (India) Private Ltd (CLP) with SE Solar Ltd and (b) Gale Solar farms Ltd (Gale), the subsidiaries of the company, the Company has completed sale of securities of SE Solar and Gale held by the Company to CLP on March 25, 2019 and accordingly SE Solar and Gale have ceased to be subsidiaries of the Company," a Suzlon Energy statement said. 
The company sold its balance stake in SE Solar for a consideration of Rs 76.55 crore. It sold its balance stake in Gale for a consideration of Rs 22.54 crore, it added. 
The company said that transaction will not fall under the related party transaction as the CLP does not belong to promoter or promoter group or group companies. 
The turnover of SE Solar for the financial year ended March 31, 2018, was Rs 54.43 crore and the net worth was Rs 159.55 crore. The turnover of Gale for the financial year ended March 31, 2018, was Rs 0.72 crore and the net worth stood at Rs 32.03 crore.
For more information click here 
In February we reported, that Suzlon Energy had reported that its consolidated net loss had widened to Rs 40.07 crore in the December 2018 quarter year-on-year, mainly due to lower revenues, higher forex loss, and finance costs. Its consolidated net loss was Rs 32.68 crore in the quarter ended December 2017.
The company's total income in the quarter came down to Rs 1,112.34 crore from Rs 2,220.25 crore a year ago. During the April-December 2018 period, the loss was Rs 1,242.55 crore, while the company earned a consolidated net profit of Rs 85.84 crore in the year-ago period.  It reported a consolidated net loss of Rs 384.01 crore in 2017-18. 
Suzlon further said these conditions indicate the existence of a material uncertainty that may cast significant doubt over the company's ability to continue as a going concern.  
Kirti Vagadia, CFO, said at the time, "The prolonged transition phase continues to impact the industry at large and also our Q3 FY19 performance. We are regularly servicing our debt obligations towards banks and others including for the month of January 2019. Our focus on working capital, debt reduction, cost optimisation across the board including COGS and fixed costs is unwavering."