Sungrow has announced that its performance in India has reached 4 GW, becoming a major contributor to the decarbonisation of fast-growing Indian economy.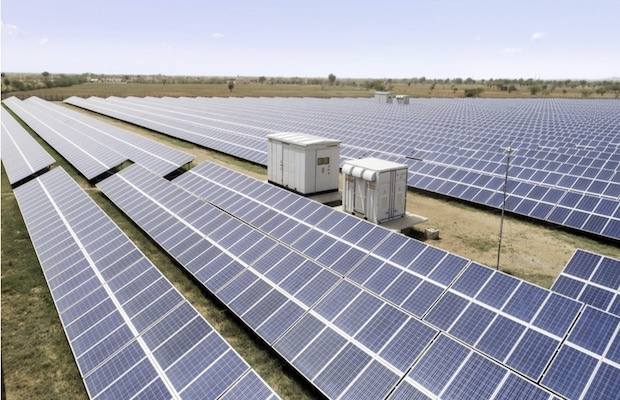 Sungrow, a global leading inverter solution supplier for renewables, has announced that the Company's performance in India has reached 4 GW, establishing it as a major contributor to the decarbonisation of fast-growing Indian economy.
"India is undoubtedly one of the dynamic solar hubs in the world on account of ample sunshine, the magnitude of demand of power as well as the incentive policy – the Indian government has pitched for 100 GW PV installations by 2022, and called to build climate resilient communities across the sub-continent. Sungrow is taking the lead in supporting the Indian energy transition and is witnessing a standout performance with optimal products and established service networks. In particular, the Company ranked No.1 in utility-scale applications in 2018, sourced by Bridge to India, an authoritative research institute," the company issued in a statement.
The Indian solar market although rapidly expanding still offers huge untapped potential. However, it still comes with an array of challenges. The company claims to provide the industry's most proven and reliable product line-up in response to a huge geographic spread and tough climatic conditions.
With current offices sited in four different cities, it can take on-the-ground commitment to meet diversified criteria. It also received the award of Best Service Network Solar Inverter Company in India. Furthermore, the newly-established manufacturing base in Bangalore with an annual capacity of 3 GW eminently enhances the delivery capability while stimulating job creation at large in the global tech-city.
"We're evolving and innovating as we move forward," said Hu Yukun, Country Manager of Sungrow India. "An updated product portfolio will be unveiled at REI (Renewable Energy India) 2019, which we expect to create a significant buzz in the industry," he added.
Recently, the firm announced that it had inked a supply pact with Smart Power for the supply of energy storage systems for a 30MW (i.e. 10MWx3) capacity project in Germany. The system consists of an advanced Power Control System (PCS) and a robust lithium battery features a compact and resilient design ensuring the stability of the grid while at the same time enhancing the overall project benefits through frequency regulation and energy shifting.