Solarcentury has secured a new EUR 54.8 million banking facility for the construction of two solar plants in Spain, with a combined capacity of 500 MW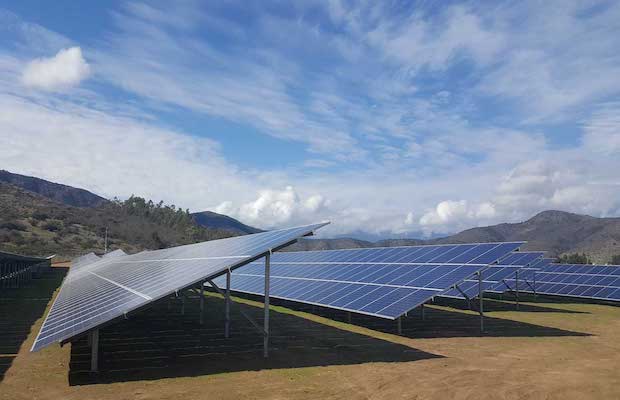 Solarcentury, the global integrated solar power company with operations across Europe, Latin America and Africa, has announced that it has secured a new EUR 54.8 million banking facility with NatWest and HSBC UK, which will be used to facilitate the construction of two utility-scale solar plants in Spain, with a combined generating capacity of 500 MW.
The new banking facilities comprise a EUR 27.7 million Trade Loan from NatWest and a EUR 27.1m million guarantees line from HSBC UK, with both sources of funding supported by UK Export Finance, the UK's export credit agency. UKEF's support will allow Solarcentury to access the working capital and bond support needed to fulfil the contracts.
The facilities will be used to support the construction of two of the largest private subsidy-free solar developments in Spain to date, namely:
The 300 MW Talayuela Solar project in Cáceres, Extremadura, which reached financial close in November 2019 and will be one of the largest solar projects in Europe when it is fully operational in the second half of 2020, capable of producing enough energy to power 150,000 homes every year; and
The 200 MW Cabrera Solar project in Alcalá de Guadaira near Sevilla, comprising four 50 MWp plants, which are expected to be completed and connected to the grid by September 2020, producing enough electricity to cover demand from 105,000 households in the region.
Currently, the firm has a 1 GW solar pipeline in Spain and a 5 GW pipeline globally.
Neil Perry, chief financial officer of Solarcentury, said that the latest announcement is a testament to the strength of the firms' business, its unrivalled experience in developing and building large-scale infrastructure projects globally, and the significant investment potential of subsidy-free solar in Europe.  
"With the project financing in place alongside these new facilities, construction has now begun on the landmark Talayuela project. Together with Cabrera Solar, where building commenced in July, these are two of the largest solar energy generation plants ever to be developed in Spain and among the most important in Europe, with a financing model that is free from public subsidies, while generating employment, respecting the environment and boosting the regional economy," he said.