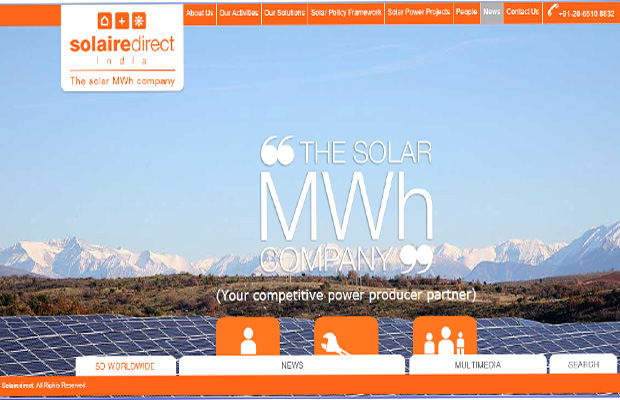 French multinational electric utility company ENGIE through its subsidiary Solairedirect has won a 75 MW solar power project in Uttar Pradesh. The firm has quoted viability gap funding (VGF) of Rs.7.435 million/MW.
Last week Solar Energy Corporation of India (SECI) awarded a 50MW project to Indian conglomerate RattanIndia Power in Allahabad, Uttar Pradesh with VGF of Rs. 7.499 million/MW. SolaireDirect missed out in the first tender by having quoted VGF of Rs.7.5 million/MW.
Under National Solar Mission, Solar Energy Corporation of India (SECI) used reverse auction process to tender these projects with a set tariff Rs.4.43/kWh along with VGF.
Early this month ENGIE through its subsidiaries Enersur and Solairedirect won 40 MW solar power projects, as part of the 4th nationwide call for tenders launched in Peru.
The company in a statement said this performance in the context of a very selective bidding procedure, reflects the highly competitive price offered by the two ENGIE subsidiaries: USD 48.50/MWh."
The new tariff levels confirms that there is a steady decline in Peru's solar power prices and are setting records in South America.
The construction of the solar power installation named Intipampa in the South of Peru is scheduled for completion in 2017. The contract for commercial operation is over a period of 20 years.