Shirdi temple has issued a tender seeking EPC service provider to develop a 10 MW solar plant in Maharashtra.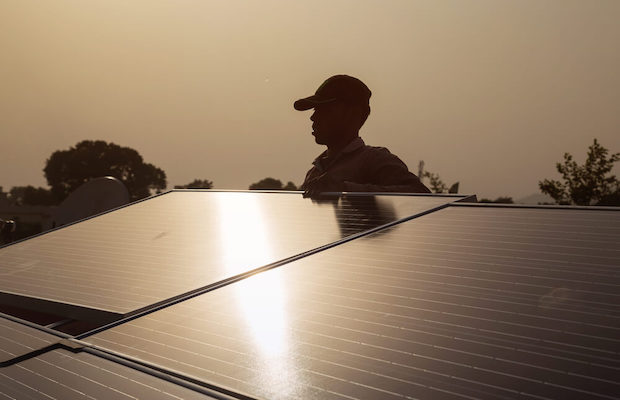 The Shri Saibaba Sansthan Trust (Shirdi) has issued a tender seeking engineering, procurement and construction (EPC) service provider to develop a 10 MW solar photovoltaic (PV) plant at a pre-identified location in Maharashtra.
The scope of work for the selected bidders will include the design, engineering, supply, erection, construction, testing and commissioning of the 10 MW solar plant on the identified private land along with its interconnecting transmission line/ cabling with the state electricity board (MSEDCL/MSETCL) grid substation on a turnkey basis. The selected developers will also be required to provide comprehensive operation and maintenance of the solar plant for a period of 10 years.
The successful bidder will be responsible for open access application and receipt of permission in the name of Shri Saibaba Sansthan Trust (Shirdi) for the use of power as a captive consumer.
The bid submission deadline is July 27, 2019, and the techno-commercial bids will be opened on July 30, 2019. A pre-bid meeting has been scheduled for July 2, 2019, to address the concerns raised by prospective bidders. The estimated cost of the project is Rs 40 crore and all bidders must submit an Earnest Money Deposit of Rs 50 lakhs along with their bids.
To be eligible, the bidder should have designed, supplied, erected and commissioned on turnkey basis of ground-mounted solar plants of 10 MW or 2 x 5 MW or 5 x 2 MW or 10 X 1 MW or above capacity in India in the last five years. And this plant(s) should have been in successful operation for at least 12 months.
The minimum average annual turnover of the bidder in the preceding 3 years as on the bid due date should be at least Rs 60 crore, and the firm should be in profit during the same period. The net worth of the bidder for the last year should be positive.
With over 50 acres of land required for such a project, it is good that one of the richest religious trusts in the country, the Sai Baba Trust at Shirdi, has finally made a move too.
For more information click here.