The Solar Energy Corporation of India (SECI) has received bids for development of solar projects worth 2100 MW for its tranche-IV interstate transmission system (ISTS)-connected solar tender.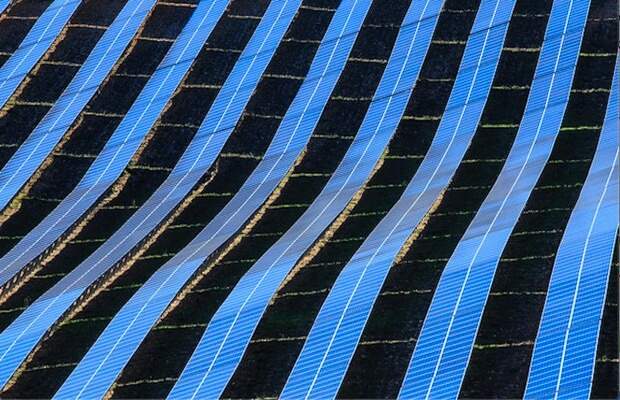 The SECI solar tender for setting up of 1200 MW ISTS-connected solar projects in the country was oversubscribed by 900 MW after receiving bids from 7 developers worth 2100 MW.
According to sources close to the development, Avaada energy submitted the biggest proposal for developing 300 MW solar projects. Besides that 5. companies, Azure Power, SB Energy (SoftBank), Ayana Renewables, UPC Solar and ReNew Power have all submitted bids for developing 300 MW worth of solar projects. Mahindra renewables submitted a bid for 250 MW capacity.
SECI has issued the NIT for the tender in February. The Request for Selection (RfS) was later issued in March.
According to the documents, the scope of work for selected bidders will include the design, supply, installation and commissioning of the 1200 MW ISTS-Connected Solar Power Projects in India. Additionally, Land, Connectivity and Long Term Open Access shall also be in the scope of the selected SPD.
The Solar PV projects will be built on a "Build Own Operate" (B-O-O) basis for an aggregate capacity of 1200 MW. SECI will enter into a Power Purchase Agreement (PPA) with the successful Bidder selected based on this RfS for the purchase of Solar Power for a period of 25 years based on the terms, conditions, and provisions of the RfS. The maximum tariff payable to the Project Developer is fixed at Rs 2.65/ kWh for 25 years.
Following conditions shall be applicable to the Bidders for submission of bids against this RfS:
(i)  A Bidder may submit a single bid for any quantity between (and including) 50 MW to 600 MW, which shall be quoted only in multiples of 10 MW, in the prescribed formats.
(ii)  The total capacity to be allocated to a Bidder including its Parent, Affiliate or Ultimate Parent or any Group Company shall be up to 600 MW.
(iii)  In case the Bidder wishes to set up more than one project, then the projects would need to be physically identifiable for the project capacity with separate boundary wall, separate injection points, and metering arrangement.