Installs 213 kWp rooftop solar power plant, engineered by Sunshot Technologies
WeikField Foods, one of the largest food manufacturers in India, takes yet another step towards sustainability by installing a state-of-the-art 213kWp rooftop solar power plant at their factory in Lonikand near Pune, Maharashtra. The facility is scheduled to be inaugurated tomorrow by Mr. Ashwini Malhotra, MD, WeikField as a part of their celebration of 63rd Foundation Day.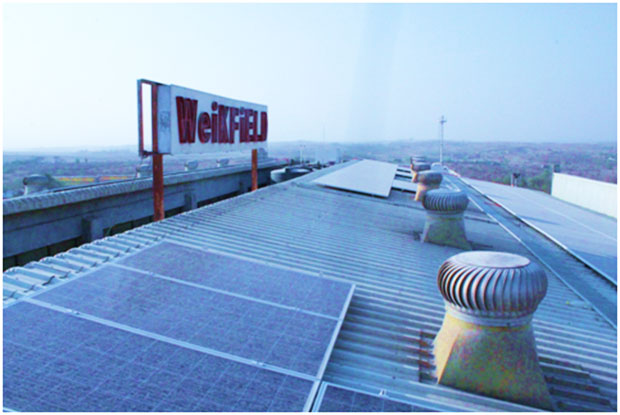 The rooftop solar power plant has been constructed under OPEX model where Think Energy Partner is an investor and the engineering partner is Sunshot Technologies. This plant will generate approximately 3.2 Lakh units per year, saving a total of Rs. 11 Lakh annually. Additionally, it will also help the company to save 260 Tons of CO2 emissions every year.
The plant possesses high quality Tier 1 solar modules, multi MPPT inverters, quality structures from PVFix and Sunshot's proprietary cloud-based energy management (IoT) system for real time performance monitoring.
Speaking on the milestone of this installation, Mr. Ashwini Malhotrasaid, "WeikField has always contributed to the nation through import substitution of niche food products that are manufactured by us in this plant. We have constantly been thoughtful about our environment and I believe all responsible organizations need to have a sustainability goal covering every aspect of their business.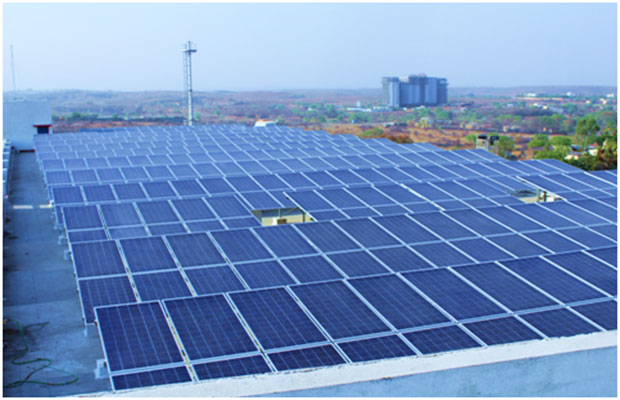 Installation of this rooftop solar power plant is a step in that direction, which will not only ensure economic benefits, but will also divert the electricity, thereto being used by us, for the livelihood of the rural population in under developed regions of our country. We are glad to be associated with Sunshot Technologies who have supported us in this journey through their expertise."
Mr. Indrajeet Dudile, Director & Co-founder of Sunshot Technologies mentioned "We are proud to be a part of WeikField's sustainability initiative. Rooftop solar power generation at commercial & industrial infrastructure is a commercially viable opportunity. Such initiatives are a great way of embracing sustainability among the corporates and should be adopted by all industrial and commercial entities."
Over half a century, WeikField has spread sweetness in the lives of people through not only a diverse portfolio of quality food products but also through various initiatives towards the betterment of the nation. Earning the trust of millions along the way, WeikField will continue to bring joy and cheer to its customers for many decades to come. In addition to Lonikand factory outlet, another 1200 kWp capacity solar power plant is under construction at the Bkori unit of WeikField. The same is likely to get commissioned in approximately two months.