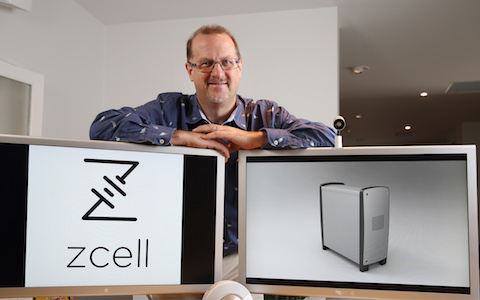 Australia based battery developer Redflow has launched its first residential energy storage solution named ZCell made from easily recyclable and reusable components.
Redflow's ZCell battery unlike its competitors, does not use lithium and is more recyclable than its competitors. It can store 10 kilowatt hours (kWh) of energy which will let users 'timeshift' solar power from day to night, store off-peak power for peak demand periods and support off-grid systems.
ZCell is primarily made of plastic, aluminum and steel, elements that are easily recycled, while its fluid electrolyte can be reused or repurposed.
ZCell enables you to reduce your carbon footprint and reliance on fossil fuel-generated electricity by storing energy harvested from your solar panels said the company in a statement.
Installations of Redflow's new battery are scheduled to start mid-year for Australian residential. The company is offering introductory rebate for eligible Redflow shareholders.
Redflow Executive Chairman Simon Hackett said "ZCell breaks many of the rules that apply to legacy batteries, making it ideal for the home market" he added "ZCell lets you discharge 100 per cent of its total stored energy every day, whereas other battery types can require a significant amount of their underlying storage capacity to be locked out to prevent battery damage and to extend battery life. ZCell is a unique flow battery that loves to be fully charged and discharged daily."
ZCell comes with warranty to deliver its full 10kWh of stored energy each day for as long as 10 years.