Prime Minister Narendra Modi on Friday emphasized the need for enforcement of contracts effectively in order to attract private investments for the ailing power sector.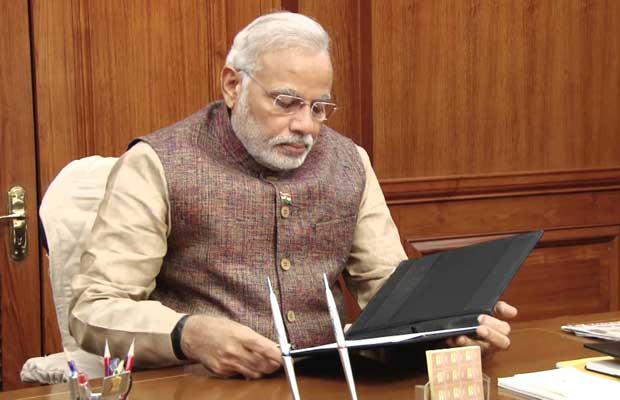 He said during a detailed meeting held on the power sector with his team of Ministers. Prime Minister also took stock of the impact of the coronavirus.
Narendra Modi also discussed on various long-term reforms for enhancing sustainability, resilience, and efficiency of the power sector.
Further, the discussions were held on various issues of the sector including – measures regarding ease of doing business, propagation of renewable energy, flexibility in the supply of coal, the role of public-private partnerships (PPP) model, and boosting investment in the power sector.
During the meeting, PM Modi also highlighted the significance of the power sector in propelling the economy and the need for effective enforcement of contracts for attracting private investments.
PM also emphasized on the importance of consumer centricity and directed his Ministers to work towards the goal of supplying 24X7 quality and reliable power to all consumers.
Besides, measures for improving the viability of distribution companies (Discoms), which are facing currently severe financial troubles, including tariff rationalization and timely release of subsidies along with improved governance were also discussed in the meeting.
The meeting was attended by Home Minister Amit Shah, Finance Minister Nirmala Sitharaman, Minister of State for Power, Skill and NRE R.K. Singh and Minister of State for Finance Anurag Singh Thakur along with senior officials of the Government of India.
This is significant as Indian economy is currently facing a setback due to the spread of coronavirus such as industries are shut, a number of difficulties are faced by entrepreneurs in reopening factories as labour is not available, people face salary cut and even job losses etc.