The CERC with its latest order has provided some relief to solar developers in a matter of GST compensation.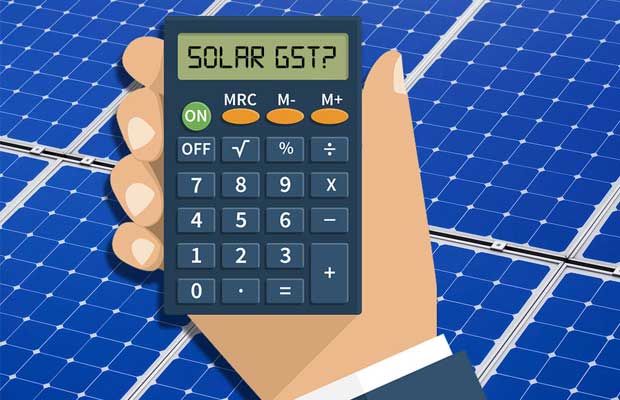 The Central Electricity Regulatory Commission (CERC), hearing on the matter raised by local solar project developers, has issued an order accepting the Goods and Services Tax (GST) as a change in the law in case of Power Purchase Agreements (PPA).
Renew Wind Energy (TN2) Private Limited, Phelan Energy India RJ Private Limited, ACME Jodhpur Solar Energy Private Limited, and ACME Rewa Solar Energy Private Limited had petitioned the CERC seeking relief in the matter of GST on solar projects still in the development phase.
As a part of the petitions, the SPDs made the following prayers to the commission:
Declare the introduction of GST as Change in Law in case of the PPA(s) which have led to an increase in the recurring and non-recurring expenditure for the projects.
Evolve a suitable mechanism to compensate the petitioner for the increase in recurring and non-recurring expenditure incurred on account of Change in Law.
Grant interest or carrying a cost for any delay in reimbursement by the respondents.
Pass on any other such reliefs as CERC finds just and proper.
The petitioners had claimed that on account of the levy of GST, the construction cost of the project has escalated to the tune of a few million.
Accordingly, the CERC has asked the petitioners to make available to the respondents all the relevant documents exhibiting clear and one to one correlation between the projects and the supply of goods or services, duly supported by relevant invoices and auditor's certificate.
Respondents have been directed to reconcile the claims for "Change in Law" on receipt of the relevant documents and pay the claimed amount to the solar project developers. The claims should be paid within 60 days of this order or from the date of submission of claims by the petitioners.
For more information click here.