Ørsted has secured nominal USD 394 million through the issuance of green senior bonds, to finance its investments in offshore wind in Taiwan.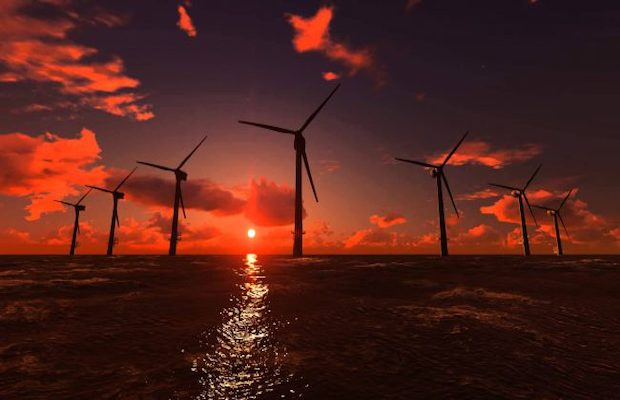 The World's largest offshore wind energy developer, Ørsted has announced that it has secured nominal Taiwanese Dollars (TWD) 12 billion (USD 394 million) through the issuance of green senior bonds, to finance its investments in offshore wind in Taiwan. This transaction marks the first-ever green TWD bond to be issued by a foreign corporation in Taiwan. The bonds will be issued in accordance with Ørsted's Green Finance Framework.
The firm also revealed its intention to issue green senior bonds in TWD for the purpose of raising green financing for its significant investments in the Taiwanese offshore wind sector. It is the first time, Ørsted issues TWD-bonds in the Taiwanese market.
Matthias Bausenwein, Ørsted Asia Pacific President, said that the green bond issuance demonstrates the firms' ambition to build strong ties with local financial institutions and to "create an active green bond market to support the long-term development of the offshore wind industry in Taiwan."
Ørsted has completed the pricing of new unsecured green senior bonds of nominal TWD 12 billion in total comprising a 7-year TWD 4 billion fixed-rate tranches and a 15-year TWD 8 billion fixed rate tranche. Both tranches have settlement on 19 November 2019.
Ørsted CFO Marianne Wiinholt, said that the firm is very pleased with the completion of this historic transaction which is an important step in the financing of the Changhua 1 & 2a project. "We are proud to help develop the local financial market with respect to green financing and this underlines our commitment to Ørsted's activities in Taiwan."
In September, EDP had priced an issuance of green bonds of EUR 600 million, the proceeds of which will be used for the financing or refinancing of the firms green project portfolio, which consists of renewable projects like wind and solar energy farms of EDP Renováveis (EDPR), as set out in EDP's Green Bond Framework.