The last date of bid submission is April 3, 2019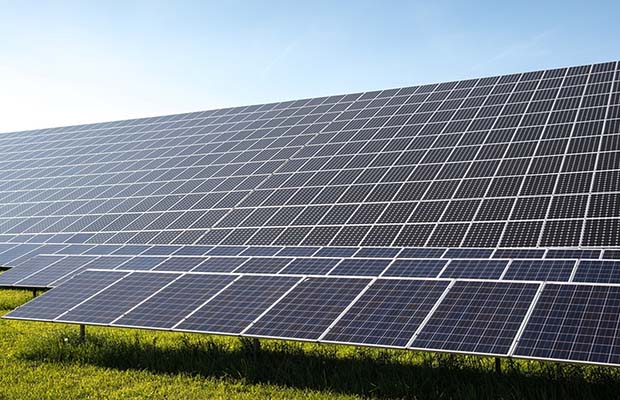 NTPC Ltd. has invited bids from eligible bidders for conducting the preliminary and detailed geotechnical investigations for Neemach Solar Park, Sajapur Solar Park and Agar Solar Park in Madhya Pradesh.
The brief scope of work for selected bidder(s) will include conducting field tests like Boreholes, Standard Penetration Test (SPT), the collection of disturbed and undisturbed soil samples (UDS), Trial Pits (TP), the collection of water samples, Electrical Resistivity Test (ERT) etc.
After the data is collected, laboratory tests will be conducted on soil, rock and water samples collected during field investigations in sufficient numbers as approved by the employer. The tests shall be carried out on disturbed and undisturbed soil samples for Grain Size Analysis, Hydrometer Analysis, Atterberg Limits, Triaxial Shear Tests (UU), Natural Moisture Content, Specific Gravity and Bulk Unit Weight, Consolidation Tests, Unconfined Compression Test, Free Swell Index, Shrinkage Limit, Swell Pressure Test, Chemical Analysis test on soil and water samples to determine the carbonates, sulphates, chlorides, nitrates, pH, organic matter and any other chemicals harmful to concrete and reinforcement/steel. And, tests on rock samples shall be carried out for Hardness, Specific Gravity, Unit Weight, Uniaxial Compressive Strength (in-situ & saturated), Slake Durability etc.
The last date of bid submission is April 3, 2019, and the techno-commercial bids will be opened on the same date. The last date for interest bidders to submit queries regarding the tender is March 29, 2019.
For more details click here.
In February, the company issued a Notice Inviting Applications (NIA), inviting bids from eligible bidders for the enlistment of EPC Bidders for development of Solar Power Projects of NTPC. The brief scope of work to be executed by enlisted bidder will be the design, engineering, manufacturing, supply, packing and forwarding, transportation, unloading, storage, installation and commissioning of grid-connected A.C. capacity of 50 MW or Above  (to be awarded to multiple/single bidders in single/multiple blocks of 50 MW each) floating and/or ground mounted Solar PV project on turnkey basis.
Recently, NTPC invited online bids from eligible bidders for the development of charging infrastructure for Electric Vehicles. The scope of work has been divided into three sub-items which will be developed under the charging infrastructure.