MNRE has issued the guidelines for the series approval of solar inverters for conducting testing for the implementation of the quality control order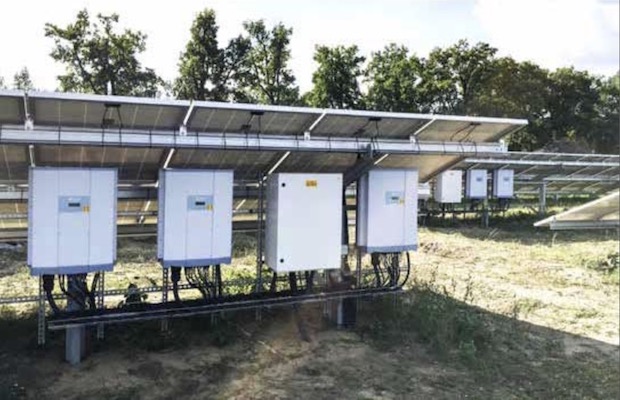 The Ministry of New and Renewable Energy (MNRE) has issued the guidelines for the series approval of solar PV inverters for conducting testing in test labs for the implementation of Quality Control Solar Photovoltaics Systems, Devices and Component Goods Order 2017.
The guidelines are meant to facilitate test labs/manufacturers to approve the product family including change in design and materials for the solar inverters for their compulsory registration with Bureau of Indian Standards (BIS) and for the implementation of the Solar Photovoltaics Systems Order.
These guidelines are applicable for solar PV based off-grid, grid-tied and hybrid inverters of capacities up-to 150KW.
Under the guidelines, the manufacturers will have to submit a declaration about the series of their product while submitting the samples of a particular series for testing to test lab. Out of the entire range of models intended to be covered under registration, the highest-rated model shall be tested to cover the entire range of family.
The lab will be required to charge the cost of testing only for the highest-rated inverter size model and the product label of each series model will be placed in the test report. If or whenever there is a change in construction, material or components in the family then the product will be submitted to test labs for fresh testing. The Firmware/software can have different limit setting as per the rating of the model in a given series, however, the overall Firmware functionality should remain the same.
Additionally, products with different hardware architecture and firmware functionality will be tested separately and all the models under one family will have same rated input and output voltage, same frequency and the number of phases at the output.
Also, inverters having PV voltages rated 1100Vdc shall be tested at 1000V and those having PV voltages rated greater than 1000Vdc and greater than 415Vac will not be covered under these guidelines.
For more information click here.