The Ministry of New and Renewable Energy (MNRE), acting on requests made by implementing agencies has allowed old off-grid solar power plants to be connected to the grid wherever possible.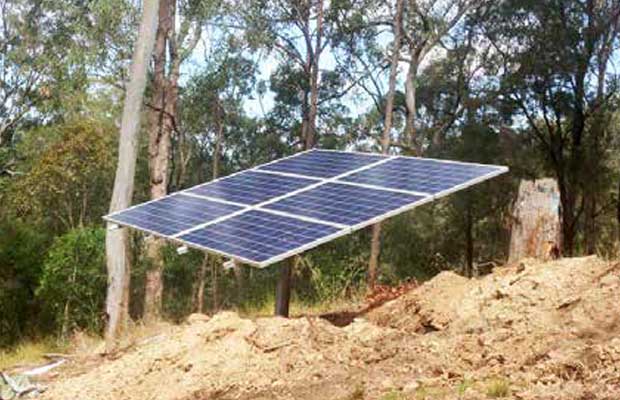 State nodal agencies and/or implementing agencies under the off-grid and decentralised solar PV applications programme had requested the ministry for allowing the connection of the old off-grid solar systems be connected to the grid.
In this regard, "it has been decided with the approval of Competent Authority that the places where off-grid solar power plants were earlier installed and reliable grid supply is now available with net-metering provision, such plants can be connected with the grid as it will lead to optimal utilisation of assets. However, conversion to a grid-connected system of such plants is subject to applicable regulatory provisions and cost of such conversion will be borne by the concerned State Government/ beneficiary departments," the ministry issued in a notification.
In April, the Maharashtra State Electricity Distribution Co. Ltd. (MSEDCL) has been permitted to procure wind power from projects with which its Energy Purchase Agreements (EPA) have expired after the Maharashtra Electricity Regulatory Commission (MERC) approved its petition.
Recently, the MNRE had offered clarification regarding the import of batteries of lead-acid based chemistry under the ministry's Solar Photovoltaics Systems, Devices and Components Goods (Requirement for Compulsory Registration) order which was first issued in 2017.
The order notified by the MNRE covers solar PV modules, inverters and storage battery, for quality control in solar power projects in the country. The ministry noted that there was some miscommunication regarding the implication of the order on lead-acid batteries imported for various applications including solar photovoltaic applications.
In April, the ministry issued revised guidelines for series approval of solar PV modules for conducting testing in test labs for implementation of Solar Photovoltaics Systems, Devices and Component Goods Order 2017.  The revised guidelines will now be followed for conducting tests on SPV Modules (crystalline and thin film, including bifacial type) by test labs.