The last date of bid submission is April 25, 2019.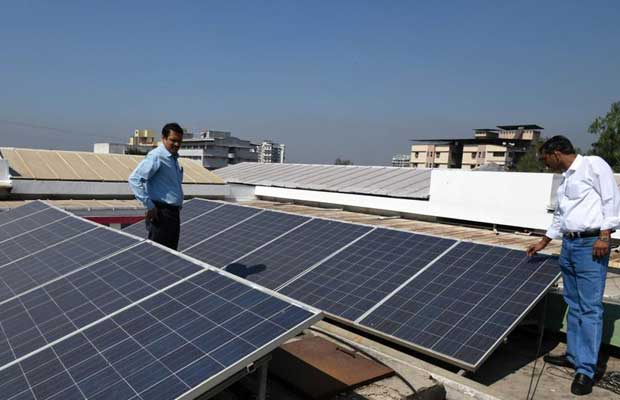 The Mumbai Metropolitan Region Development Authority (MMRDA) has issued a tender for setting up of 7.63 MW of rooftop solar PV power projects under RESCO model at station sites of Mumbai Metro Rail Project for line 7 and 2A.
The brief scope of work for the selected bidders will include the design, engineering, manufacture, supply, storage, cicvil work, erection of the stable structure, testing and commissioning of the rooftop solar projects. The project developers will also be responsible for providing comprehensive operation and maintenance of the projects for a period of 25 years from the date of commissioning of the projects.
The last date of bid submission is April 25, 2019, and the technical bids will be opened on the following day i.e. April 26, 2019. All bidders must submit an Earnest Money Deposit of Rs 20.21 lakhs along with their bids.
All developers will have a period of 15 months from the date of award of the contract to complete the work on the project.
For more information click here.
Recently, the Chennai Metro Rail Ltd. (CMRL) commissioned two rooftop solar power plants at the Naganallur and Meenambakkam stations on its metro line. The two solar plants worth a combined capacity of 428 kWp have been installed on the roofs of the two stations and the electricity generated will be used to meet the day-to-day power demands of the two stations.
The solar plants, with a capacity to generate around 57,780 units per month, is expected to save metro rail around Rs 26.34 lakh per year.
In March, we reported that the second phase powering of Kochi Metro with solar power will soon be inaugurated with the installation of panels at Muttom yard. The latest capacity additions are expected to bump the metro rail corps solar power usage, almost doubling it to 40 percent.
As on date, solar panels are fitted on rooftops of all the Metro stations, with a combined capacity of 4 MW. The new facility will add an additional 2.3 MW to its energy mix and will be grid connected. The new panels will be set up following an agreement with AMP Solar India Private Ltd.