The panels will be installed at four hectares of the marshy land at the Muttom Yard, adjacent to the Muttom Station on the KMRL metro line.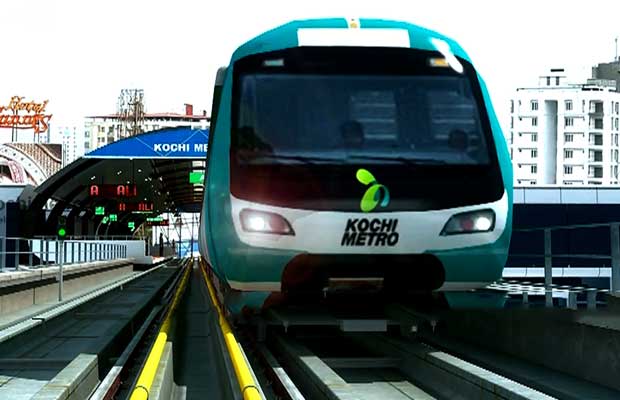 The second phase powering of Kochi Metro with solar power will soon be inaugurated with the installation of panels at Muttom yard. The latest capacity additions are expected to bump the metro rail corps solar power usage, almost doubling it to 40 percent.
It is expected that by 2020, an additional 2.5 hectares of land will be made available for solar installations so that solar power can be used for all stations as well as depots and 13 buildings of Metro corporation.
As on date, solar panels are fitted on rooftops of all the Metro stations, with a combined capacity of 4 MW. The new facility will add an additional 2.3 MW to its energy mix and will be grid connected. The new panels will be set up following an agreement with AMP Solar India Private Ltd.
KMRL has adopted a renewable energy service company (RESCO) model for both its solar projects where the vendor would undertake the complete investment, operation and maintenance. And, the metro corporation will purchase the power generated from the solar systems at a pre-decided rate for the entire duration of the Power Purchase Agreement.
In February, we reported that KMRL is on the lookout for land to develop a solar power plant to generate electricity to power and operate its forthcoming fleet of Water Metro Ferries from 2021.
According to the sources, the metro corporation would need nearly 80 acres of land to produce 20 MW solar power. Of the 20 MW that has been envisaged by the KMRL, 15 MW will be needed for powering the 78 water metro ferries, while the rest of the power generated will be used for miscellaneous arrangements like power EV charging stations at the terminals, etc, which will bring in additional revenue for the corporation.