The Maharashtra Electricity Regulatory Commission recently heard a petition filed by the Maharashtra State Electricity Distribution Co. Ltd (MSEDCL) relating to the adoption of tariff for long term procurement of solar power.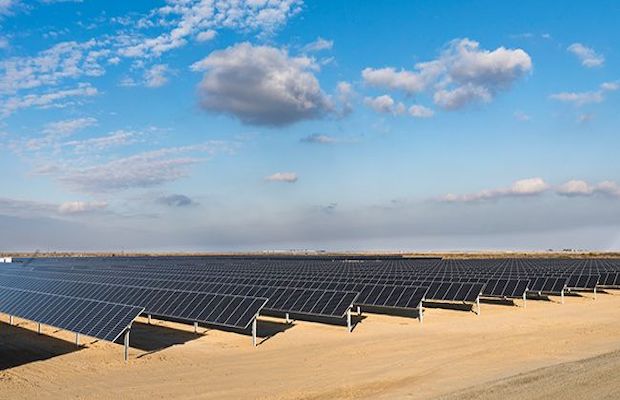 In its petition, MSEDCL was seeking review of the Commission's previous order relating to the adoption of tariff discovered for long term procurement of 180 MW solar power under Section 63 of the Electricity Act, 2003.
The DISCOM requested the commission to review its previous order in Case No. 7 of 2019, to the extent of change in tariff by 18 paise/unit on account of safeguard duty.
The Commission in its Order dated October 16, 2018, had accorded approval for initiating the competitive bidding process with deviation in the Ministry of Power (MoP) Bidding Guidelines relating to minimum project capacity for procurement of solar power under 'Mukhyamantri Saur Krishi Vahini Yojana' with 2 to 10 MW capacity projects connected to distribution network for a total quantum of 1400 MW. And in response to tenders thus issued, bids of cumulative capacity of 180MW were received for 5 districts from two bidders.
Tenders of a total capacity of 1400 MW were floated after the notification and imposition of Safeguard Duty i.e. the duty was applicable with effective date from July 30, 2018, with ceiling Tariff of Rs 3.10/Unit.
Due to no or poor response, MSEDCL extended the bid submission dates 5 times. To increase the participation of more bidders, MSEDCL had increased the ceiling tariff rate from Rs 3.10 per unit to Rs 3.30 per unit. Even after the increase in ceiling tariff to Rs 3.30/unit, bids were received only for 180 MW capacities out of the total quantum of 1400 MW.
However, the imposition of Safeguard Duty on the solar projects had occurred prior to the floating of the tenders and therefore cannot be construed as an event of Change in Law for them. Further, the tender documents i.e. the Request for Proposal (RfS) and the Draft Power Purchase Agreement (Draft PPA) do not include any provisions for change or reduction in the Tariff on account of the events which do not constitute an event of Change in Law or a Force Majeure.

The commission observed that MSEDCL and AEPL in their submission had contended that condition of reduction in tariff by Rs 0.18/unit if safeguard duty is not paid by the project developer. This condition was not stipulated in RfS and hence the commission couldn't add such condition at the tariff adoption stage.
In its order, the commission issued that, "through this review Petition it is contended that as there was no condition of reduction in tariff by Rs. 0.18/Unit in the RfS document, the Commission cannot impose such condition at the time of tariff adoption."
In this regard the commission is dismissing the order, however, it clarified that condition of deduction of Rs 0.18 per unit will be applicable when the bidder imports solar panel/module from countries to whom safeguard duties have been made applicable and bidder has not incurred any expenditure on safeguard duty.
For more information click here.