Maharashtra is seeking solar power developers to set up four solar parks of cumulative capacity of 450 MW.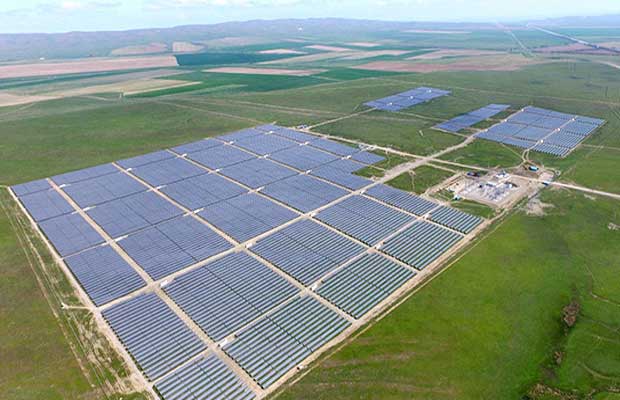 The Maharashtra State Power Generation Company Ltd. (MSPGCL) has issued a tender inviting bid for the selection of Solar Project Developers (SPD) for development of four Solar Parks in the state.
The following locations have been proposed for the development of the solar parks,
Latur Solar Park – 60 MW at – Sindala Lohara, Taluka – Ausa, District – Latur.
Yavatmal Solar Park – 75 MW at Taluka – Ner, District – Yavatmal, which will be set up as three units the 1. Mangladevi (1x25MW), 2. Pimpri Ijara (1x25MW) and 3. Malkhed (1x25MW).
KACHARALA SOLAR PARK – 145 MW at Taluka – Bhadravati, Dist – Chandrapur.
Washim Solar Park – 170 MW at Taluka and District – Washim, which will be developed as five separate units the 1. Dudhkheda (1X60MW), 2. Pardi Takmor (1X30MW), 3. Saykheda (1X20MW), 4. Babhulgaon (1X20MW), and finally 5. Kanzara (1X40MW), in the Mangrulpir taluka, District – Washim.
The details of Request for Selection (RfS) document will be available for download from the first week of March on www.sets.mahagenco.in & the Mahagenco web site.
Last month we reported that Maharashtra's 1 GW solar tender, which saw the state extend the final submission deadline to January 22, 2019, from January 3, 2019, earlier, besides a revision in the ceiling price to Rs 2.90 from Rs 2.80, had seen an impressive response.
At the time, total demand had come in at 1900 MW, almost twice the tendered figure, with Adani Power and Avaada power alone putting in bids for 500 MW each. Besides them, other firms that have made bids include ACME for 300 MW, Renew Power for 300 MW, Orange Renewables for 100 MW, and Aqua Pumps for 50 MW.
Maharashtra was also in the news late last year for its tender of 1400 MW across 30 circles in the state, besides a 1 GW tender for providing solar power purely for a dedicated agricultural grid.
For more information click here.