Madhya Pradesh has increased the solar capacity under its rooftop tender to 32 MW from 25 MW.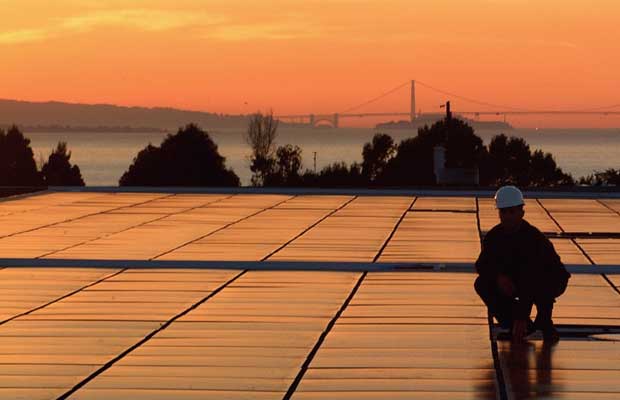 The Madhya Pradesh Urja Vikas Nigam Ltd (MPUVNL) has increased the capacity tender under its rooftop tender to 32 MW from 25 MW.
MPUVNL had invited Request for Proposal (RfP) for the selection of bidders for the implementation of 25 MW grid-connected rooftop solar PV systems under RESCO model for the Industries located in industrial areas of Mandideep, Pilukhedi, and other nearby large scale Industries of Madhya Pradesh in April.
The brief scope of work for the selected bidders will include the Design, Engineering, Supply, Installation, Testing and Commissioning of the 32 MW rooftop solar plants under RESCO Model. The project developers will also be responsible for providing comprehensive operation and maintenance of the plants for a period of 25 years.
The last date for online bid submission is July 12, 2019, and the last date for bid submission (hard copies) is July 16, 2019. And, the technical bids will be opened on the same date i.e. July 16, 2019. The financial bids will be opened on July 19, 2019.
A single bidder must bid for a minimum capacity of 4 MW and can bid for a maximum of eight blocks (8*4 MW). The MPUVNL has fixed an upper tariff ceiling of Rs5.50/kWh for this tender.
There are no technical criteria for bidders in this tender which requires bidder's minimum net worth to be Rs 10 crore/MW of bid capacity. For the determination of financial eligibility, the net worth required is Rs 4 crore for each package. If the net worth is found to be lower than the required amount, that participation will be reduced to a lower number of packages.
The selected developers will have a period of nine months from the date of entering the power purchase agreement (PPA) with the procurers to commission the rooftop solar systems. The procurer will provide a letter of credit as the payment security mechanism which is equivalent to three months of estimated energy generation.
The project is being implemented jointly with Madhya Pradesh Industrial Development Corporation (MPIDC), which has also provided land on lease to the industries. The World Bank (WB) through State Bank of India (SBI) and Asian Development Bank (ADB) through Punjab National Bank (PNB) are providing concessional loan to successful bidders under the project, MPUVNL said, adding that concessional funding from Indian Renewable Energy Development Agency (IREDA) is also available.
For more information click here.