JinkoSolar Holding, a leading solar module manufacturer, has topped in the list of solar module suppliers to India during the January-March quarter of 2020, as per the research and advisory services provider firm.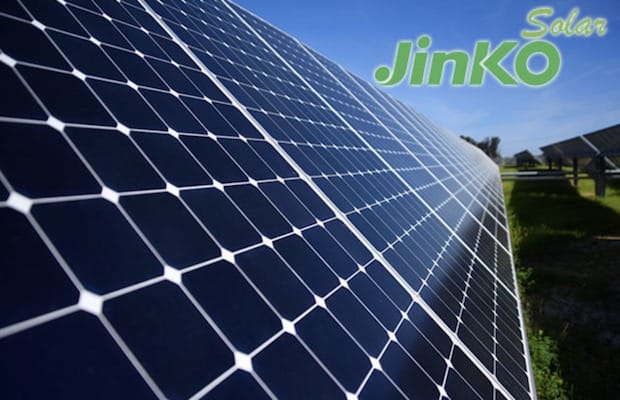 According to the quarterly report of JMK Research and Analytics, in which it has ranked domestic and international module suppliers based on their shipments to India, the Shanghai-headquartered company has secured the top position.
Commenting on the achievement, Daniel Liu, Managing Director, South Asia & Central Asia, said, "this highlights the trust shown by our esteemed Indian customers in JinkoSolar's Products."
"We achieved this milestone during tough times of Covid-19 in China. It is a result of our excellent Supply China Management. It will help us in building confidence in the minds of our customers," Liu further added.
Liu also said that "all shipments in Q1 2020 are Mono PERC technology, comprising of full cell & half cell modules. This underlines the success of our efforts to lead the market transition towards Mono PERC technology in India."
"JinkoSolar has a balanced approach towards utility, C&I and distributed generation segments. Our customers are utility-scale IPPs & EPCs, open access solar project developers, captive consumers and medium scale & rooftop solar EPCs, spread across India. It reflects wide acceptance of our Cheetah series by our customers for various applications," he said while sharing further details of Q1 2020 shipment.
JinkoSolar's Daniel Liu was of the view that India has huge potential for solar installation in coming years.
Also, he is confident that his company will play a vital role in achieving India's solar target by supplying its high efficiency and quality mono PERC half cell solar PV modules like Cheetah, Swan, Tiger and recently launched Tiger Pro.
Recently, the company has launched its 2020 flagship Tiger Pro module series in a virtual product launch. This latest module series can generate a maximum power output of up to 580Wp, which is 40 percent higher as compared to current mainstream products installed in the utility-scale projects. This series displays multiple solar power efficiency innovations across 3 flagship model.
It used an innovative multi-wire 9BB and TR tiling ribbon technology in all these high energy density modules to reach significantly improved performance with conversion efficiency up to 21.6 percent.
Adding more on the Tiger Pro series Liu commented "Tiger Pro series starting from 510 Wp to 580 Wp, offers flexibility to our clients to design their Solar PV plant to suit diversified applications in addition to more generation, saving of land, BOS cost and reducing logistic & installation hassles. It will also help in enhancing asset quality."