JinkoSolar has supplied 95 MW of monocrystalline solar panels to Vena Energy Australia, an IPP, for use in the Tailem Bend Solar Project.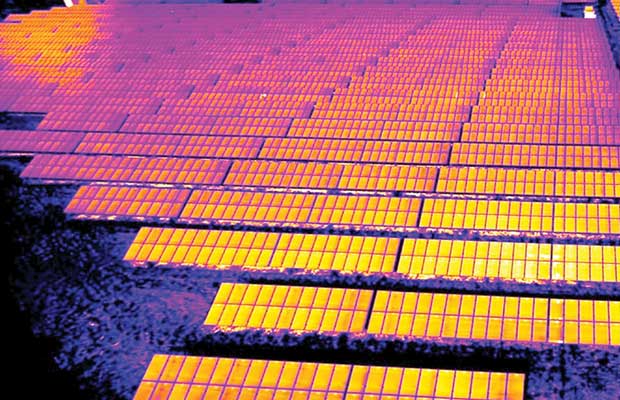 One of the largest solar module manufacturers, JinkoSolar has announced that it has supplied 95 MW of highly-efficient monocrystalline solar panels to Vena Energy Australia, an independent power producer, for use in the Tailem Bend Solar Project.  
Located in Adelaide, the Project was connected to the grid earlier this year and began generating power in February. The Project is expected to meet the electrical needs of 40,000 homes by generating 200,000 MWh of renewable energy per year. It is also one of the first large-scale solar projects to begin generating power in South Australia.
"JinkoSolar's technology, performance, and reliability made them the ideal partner for this project," commented Anil Nangia, Managing Director of Vena Energy. "Their mature and proven technologies were developed with grid parity in mind and can be reliably integrated into their GW-level manufacturing capabilities. We look forward to deepening our relationship with JinkoSolar and working with them on more projects in the future."
In June, the company announced that it had supplied Power Construction Corporation of China with 351 MW of solar modules, which were installed at the Hồng Phong solar PV plant in Vietnam, one of the largest PV projects in the Asia Pacific region to date.
Located in Hồng Phong, Bình Thuận Province, Phase 1A and 1B of the Project were recently integrated into the national grid and will generate an estimated annual supply of 520 million kWh of electricity from solar energy, saving 175,000 tons of standard coal and reducing carbon dioxide emissions by 439,000 tons annually.
Earlier, the company also completed another big delivery of solar modules. The Chinese firm announced that it has supplied the Trung Nam Group with 258 MW of monocrystalline PERC double glass modules which were installed at one of the largest solar-wind hybrid projects in Vietnam.