ITI has issued an EOI for the empanelment of Business Associates for the off-grid solar water pumps under the PM KUSUM scheme.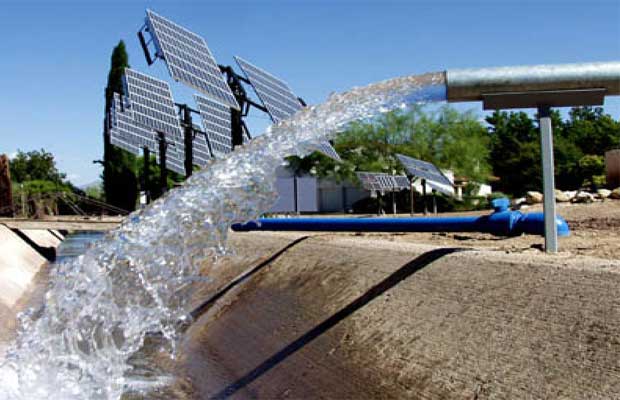 ITI Limited, a leading telecom equipment manufacturer and total solution provider in India, has issued an Expression of Interest (EOI), seeking bids from eligible firms for the empanelment of Business Associates for off-grid solar water pumps under the Pradhan Mantri Kisan Urja Surakha Evem Utthan Mahabhiyan (PM KUSUM) scheme.
The EOI details that the Business Associates will work on the program that aims to design, manufacture, supply, transport, installation, testing and commissioning of 10 HP off-grid solar photovoltaic (PV) water pumping systems (AC/DC water submersible and surface) on a Pan India basis under the KUSUM scheme. The developer will also be required to provide 5 years of comprehensive warranty and its repair and maintenance.
The eligible states have been divided into two clusters. Cluster 9 with Arunachal Pradesh, Assam, Manipur, Meghalaya, Mizoram, Nagaland, Sikkim and Tripura. And Cluster 10 with Himachal Pradesh, Uttarakhand and Jammu & Kashmir.
This EOI is being floated for Empanelment of suitable Business Associates/s for off-grid Solar Photovoltaic Water Pumping Systems and Supply, Installation, Testing, Commissioning and AMC of various solar photovoltaic pumping systems to address various tenders by ITI Ltd. The successful bidder/s selected through this EOI will sign an agreement & Pre-contract Integrity Pact with ITI. ITI will submit its proposal to the customer based on the techno-commercial proposal obtained from the successful bidder.
The last date for bid submission is January 14, 2019, and the techno-commercial bids will be opened on January 16, 2019. All vendors will have to submit a nonrefundable registration fee of Rs 1 lakh with their EOI responses. ITI is seeking empanelment of reputed OEM who is engaged in the manufacturing of the solar PV water pump and solar MPPT controller.
To be eligible, the bidder should have experience of supply of a minimum 300 off-grid solar photovoltaic water pump set in the last three years. And, have a cumulative annual turnover not less than Rs 50 crore in the last three financial years.