The International Solar Alliance (ISA) announced at the climate conference in Paris (COP21), will be ratified at the forthcoming COP22 in Marrakech in November.
The ISA 's objective is to bring together solar rich countries on a common platform to make joint efforts through innovative policies, projects, programmes, capacity building measures and financial instruments to increase solar energy capacity. Its future, however, had become uncertain following differences between India and the US over its precise nature. While India wanted it to be ratified through a treaty which all member countries would sign and which would be registered with the UN, the US wanted an organization of a more informal nature without any such treaty.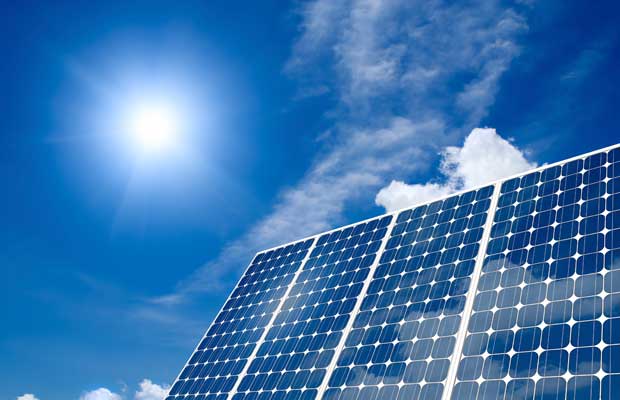 The differences have since been ironed out, though precisely what will be ratified at COP22 has not been spelt out. "It has the US's full support," a senior government official said.
Industry watchers were delighted with the development. "It is remarkable that what was announced at COP21is being ratified within a single year," said Jean Pascal Pham Ba, spokesperson for The Terrawatt Initiative, a global non-profit aimed at furthering the goals of the ISA.
Meanwhile, NTPC has decided to contribute $1 million to the corpus `100 crore) that fund of $15 million (India is providing to the ISA. The Indian Renewable Energy Development Agency (IREDA) and the Solar Energy Corporation of India (SECI), both of them arms of the Ministry of New and Renewable Energy (MNRE) have already committed $1million each, but NTPC is the first independent company to do so. Coal India and NALCO are also likely to announce similar contributions soon.
India has also set aside five acres of land in Gurgaon, next to the National Institute of Solar Energy, to house the headquarters of the ISA.
An informal target of the ISA is to have 1 terawatt (1 million MW) of global solar power by 2030, which will require an investment of around $1 trillion. (Current global capacity is around 230,000 MW). "For that there will have to be access to low cost of capital, credit enhancement mechanisms, and also standardized regulation on quality control," said Jean Pascal Pham Ba, "We will unveil a standard template for solar project documents which will be acceptable to all finance institutions at the forthcoming COP22."
Source: ET