Inox Wind has closed a deal for sale of a 50 MW wind power project at Dayapar, Kutch in the state of Gujarat with Adani Green Energy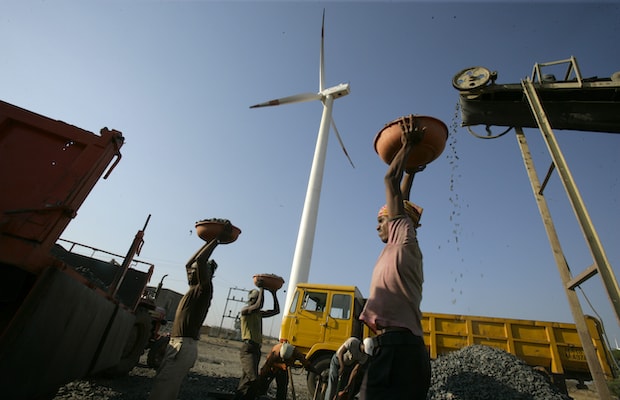 Inox Wind, a leading wind energy solutions provider, has announced that it has closed a deal for sale of a 50 MW wind power project at Dayapar, Kutch in the state of Gujarat in which Adani Green Energy will be the strategic investor.
The firm has revealed that the said project is part of the capacity won under the Solar Energy Corporation of India (SECI) bids for wind power projects connected on the central grid.
The 2 MW wind turbines that have deployed on the site have one of the highest swept areas that make it ideally suited to maximise returns in low wind areas. The company claims that its site where it is developing wind energy projects will become one of the largest wind farms in India post-execution of capacities won in different rounds of SECI & state auctions.
Previously the firm, apart from the above, had already commissioned wind projects worth a cumulative 166 MW for Adani. And this new deal has been signed by Adani reposing their confidence in Inox Wind. As part of this deal, Inox will also provide long term operations and maintenance services for the wind energy plant.
In January, the wind developer had received a Letter of Intent (LOI) from Adani Green Energy to develop its wind project. The company announced that building on its strong partnership with Adani Green Energy in the renewables sector, it will now supply, erect and commission Adani's 501.6 MW of wind power projects, across projects that the energy giant won under SECI auctions. The project is scheduled to be executed over the next 12 months at Kutch District in Gujarat.
In June, we reported that the firm had commissioned the common power evacuation facilities at the Dayapar site in District Bhuj in the State of Gujarat.
The common power evacuation systems for the wind park comprise of a 220 kV Sub-station, a 220 kV Double Circuit Transmission line and associated infrastructure. This common infrastructure is capable of supporting power evacuation of over 600 MW. This will enable the commissioning of projects won under various SECI auctions with the firms 2 MW & 3.3 MW wind turbines.