The International Finance Corporation (IFC) and Fotowatio Renewable Ventures (FRV) have announced the financial close for 296 MW Potrero Solar project.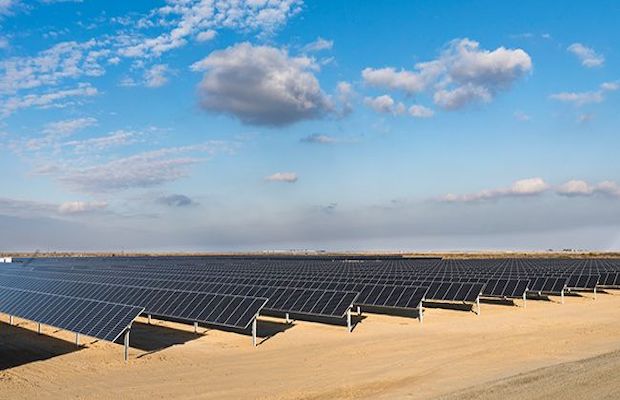 The International Finance Corporation (IFC), member of the World Bank Group, and Fotowatio Renewable Ventures (FRV), part of Abdul Latif Jameel Energy, a leading global developer of renewable utility-scale projects, has announced the financial close for Potrero Solar (296 MW dc), the company's second solar farm in Mexico.
IFC and FRV reached a financial close with Banco Nacional de Comercio Exterior (Bancomext), and the plant is expected to be fully operational by mid-2020. With an approximate area of 700 hectares, Potrero Solar will be located in Lagos de Moreno, in the state of Jalisco, México, and will use bifacial photovoltaic (PV) modules.
Ary Naim, country manager of IFC Mexico, affirms that IFC has a long history of supporting Mexico's power sector.
"By financing one of the first fully merchant large generation projects in Mexico, IFC sends a signal of confidence in the newly created electricity market and demonstrates how projects can be structured without relying on long term contracts."
The solar power farm will generate around 700 GWh of clean energy each year, enough to supply around 350,000 average Mexican homes and reduce the emission of 345,000 tons of CO2 annually. In addition, Potrero, which will be built by a consortium formed by multinationals Power China and Prodiel under an Engineering, Procurement and Construction contract (EPC), will boost the economic development of the local community, including the potential generation of 1,500 jobs during its construction phase.
Potrero Solar is FRV's first project in Mexico to be financed before having any of its products (energy, CELs or capacity) committed in the tender schemes, and one of the largest merchant PV projects worldwide. It is also one of the world's largest PV projects to use bifacial technology.  Once operational, the plant will trade the electricity generated as well as the associated clean energy certificates at the country's energy market.
Fernando Salinas, managing director of FRV Mexico and Central America, said that Mexico is a country that offers numerous opportunities for both FRV and international investors, due to its favourable market and weather conditions for renewable energy projects.  Potrero's financial close marks a milestone as the largest bifacial plant in the world and FRV's first fully merchant project in Mexico.
"By carrying out this flagship project that will lead the way for other large-scale bifacial PV plants and that is also one of the largest PV merchant projects worldwide, FRV demonstrates its leadership once again and its ability to be a spearhead in the wider renewable energy industry."