Himurja has announced its new program that seeks to deploy 28 MW solar energy projects in Himachal Pradesh.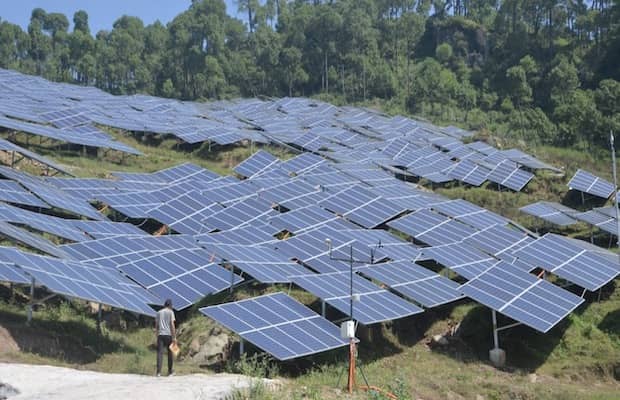 The Himachal Pradesh agency for renewable energy, Himurja has announced its new program that seeks to deploy 28 MW solar energy projects in the state.
The state has invited proposals from local entrepreneurs for setting up of the ground-mounted solar power projects with capacities ranging from 250 kW to 500 kW. The projects can be set up on private land owned by the applicant or on leased land.
The scope of work for the selected applicants will include the supply, site survey, investigation, design, installation, testing and commissioning of the solar plants. The developers will have a period of 12 months to complete the work on the project.
The energy generated from the solar power project shall mandatorily be purchased by Himachal Pradesh State Electricity Board Limited (HPSEBL) at a Himachal Pradesh Electricity Regulatory Commission (HPERC) approved tariff applicable at the date of allotment of the project and shall remain in force as per the terms and conditions stipulated in the PPA.
As per the official release, the scheme has been formulated with the aim to promote entrepreneurship and to provide employment opportunities to Himachali's. During the installation of the projects and subsequently during operation and maintenance, the applicant will offer job opportunities to the local people as per government policy for industries.
As per the provisions, only bonafide Himachali individuals are eligible to apply for this scheme. Besides, partnership firm and private companies having 100 percent shareholding of bonafide Himachali's are also eligible to apply for the project under the scheme. And, only one project will be allotted to an applicant. If the applicant applies for more than one project individually and/or in partnership firm/private company, his cumulative claim as per share in respective projects should not exceed the capacity of 500 kWp.
The underlying objective of the program is that HPSEBL has to tie up for additional capacity of 20 MW to meet up Solar RPO, and the scheme for harnessing an aggregated capacity of 28 MW has been formulated to help achieve that target.
For more information click here.