The Himachal Pradesh Energy Development Agency has invited bids for the deployment of solar plants in 312 middle schools in the state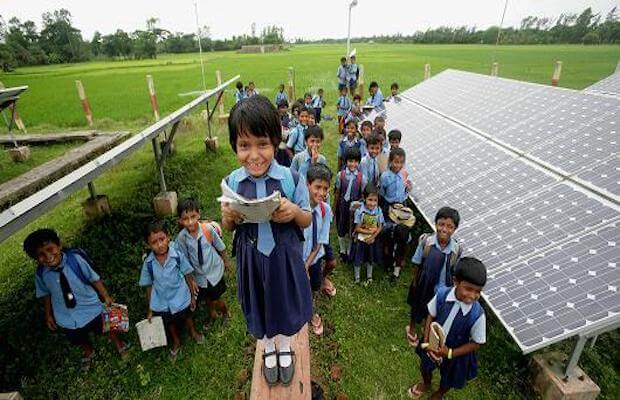 The Himachal Pradesh Energy Development Agency (HIMURJA) has issued a tender, inviting bids from eligible parties for the deployment of solar PV power plants ranging from 1-3 kWp in 312 middle schools in the state under the Samagra Shiksha Abhiyan.
The scope of work for the selected bidders will include the verification of site feasibility, supply, design, manufacture, installation, packing & forwarding, testing and commissioning of solar PV power projects in 312 schools. The firms will also have to provide a warranty period of 5 years from the date of successful commissioning and handing over of the solar plants, during which the bidder will have to carry out preventive, routine, and breakdown maintenance for all the solar projects free of cost.
The estimated cost of the project is Rs 11 crores, and all bidders must submit an Earnest Money Deposit of Rs 22 lakh along with their bids. The developers will have a period of 7 months from the award of the project to complete the work on the project.
System Integrators under the National Solar Mission (NSM) of solar projects or manufacturers of solar systems, having sufficient experience of installation and commissioning of minimum 200 kWp aggregate capacity off-grid solar power plants to other nodal Agencies/ government departments or their organisations are eligible for tendering.
Additionally, the annual turnover of the firm should be Rs 5 crore for the each preceding three years i.e. 2016-17, 2017-18 & 2018-19.
The last date for bid submission is August 23, 2019. And the techno-commercial bids will be opened on the same date.
According to the specifications of the project, all the parts of the system should be prescribed by the Ministry of New and Renewable Energy (MNRE) or the Bureau of Indian Standards (BIS). The solar PV module array should consist of high-efficiency solar modules, utilising crystalline silicon solar cells. Individual solar module rating should not be less than 200 W.
For more information click here.