Hybrid solar solutions specialist Gridserve Sustainable Energy Ltd has got multi-million-pound financial backing from Hitachi Capital (UK) PLC, an innovative financial solutions provider, to develop a solar-powered electric vehicle (EV) charging infrastructure across the UK.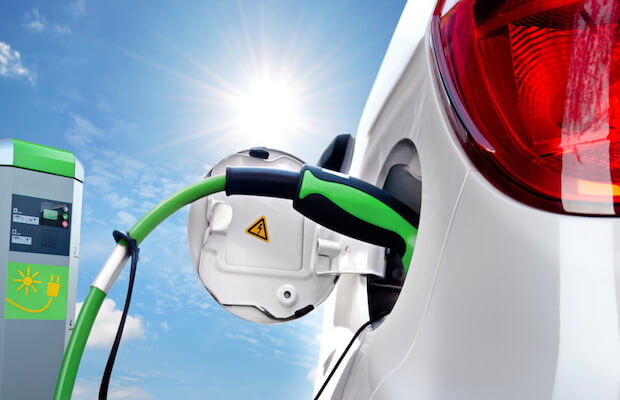 As per the tie-up, Hitachi will provide its financial support and motor industry expertise, while Gridserve will use its specialisation in the renewable energy sector to develop the UK's most technically advanced hybrid solar farms, along with a new network of solar-powered EV Chargers called Electric Forecourts®, which will provide ultra-fast, dependable charging for all types of EVs.
Further, the two companies are expecting that the network of more than one hundred Electric Forecourts® will be delivered over the next 5 years.
This loan facility likely to help Gridserve in facilitating projects including hybrid solar farms in both Gloucestershire and Lincolnshire and soon-to-open Electric Forecourt®. This Forecourt will have space for 24 vehicles to charge simultaneously in 20-30 minutes at a rate of up to 350 kW from its superchargers.
Besides financing, the two companies, along with Hitachi Europe SIB, are working together on various green energy projects including electrification of UK bus network and supply of EVs with charging included at Gridserve Electric Forecourts®.
Commenting on the development, Robert Gordon, CEO of Hitachi Capital (UK) PLC, said that "our established relationship with car manufacturers and brokers complements Gridserve's expertise in solar energy and battery storage and plans to build state-of-the-art Electric Forecourts® powered using 100 percent renewable energy generated from solar farms."
Gordon further added, "our partnership, at the forefront of the EV revolution, marks a real step-change in addressing range anxiety caused by the lack of available charging stations currently available throughout the country."
"We look forward to launching our first Electric Forecourt® together in a few months, and delivering many additional projects over the next few years," said Toddington Harper, CEO of Gridserve Sustainable Energy Ltd.