Italian PV production specialists, Ecoprogetti have launched a high-speed automatic bussing machine.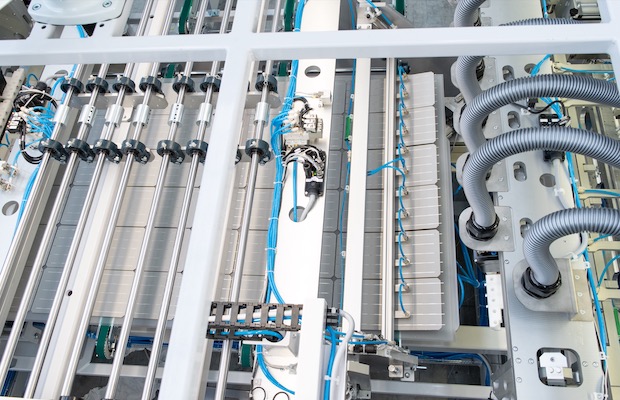 Since 2010 the company had developed and supplied its automatic bussing machine for fully automatic lines, and now after continuous improvements and innovations, it has launched the new generation of high-speed automatic bussing, for fully automatic soldering of the interconnections between the strings of solar cells.
The machine has been designed with a high-performance induction soldering system for the highest ribbon soldering quality and precision, optical controls and fully automatic raw material preparation units.
Photovoltaic production lines need high speed, quick and reliable interconnections' soldering process, enclosed in a compact footprint ensuring a higher number of modules/hour in a smaller area. And to ensure this, Ecoprogetti upgraded the Automatic Bussing Machine, which now performs at high speed with great efficiency, also improving the module quality. The achieved speed is lower than 30 seconds. Depending on the design of the solar panels the cycle time can go down to 25 seconds/module.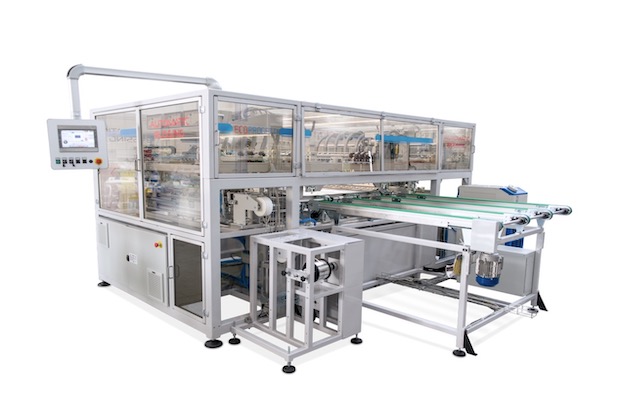 The induction soldering system is definitely the best method to perform bussing operations. It has many advantages, between them:
i) Induction heating rapidly delivers site-specific heat to very small areas without heating any
surrounding parts,
ii) the heating pattern is repeatable and consistent,
iii) Reduced energy consumption,
iv) Very low cleaning and maintenance need,
v) Maximized productivity thanks to the quick temperature reach,
vi) Improved product quality,
vii) Induction heating does not burn traditional fossil fuels and is safer for the environment.
With this high-speed cycle times, Ecoprogetti's Automatic Bussing can manage a production line of up to 300 MW/year, increasing time and quality efficiency in a smaller footprint. The New Automatic Bussing can work with 5-6-12 Bus Bar or Wires, and with panels of 60 or 72 cells, half cut cells provision is available as optional.