Coal India has invited proposals from solar power developers and EPC firms for setting up of 100 MW solar energy plant in Chattisgarh under Capex mode.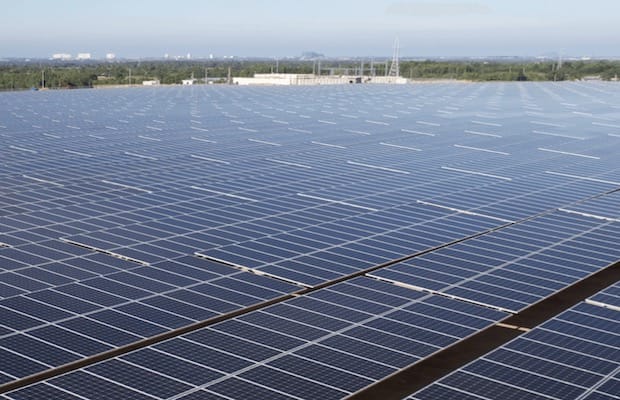 Coal India Limited (CIL), a Government of India enterprise, has issued an Expression of Interest (EoI) inviting proposals from interested solar power developers and Engineering, Procurement and Construction (EPC) contractors for setting up of 100 MW solar energy plant in Chattisgarh.
CIL, which produced around 607 million tonnes of various grades of coal in the last financial year i.e 18-19, and is primarily involved in the coal production business. The central government has tasked it to become a net-zero energy company by establishing approximately 3000 MW of solar power projects. And the latest EoI has been issued with the objective of partially fulfilling that obligation and the firm's clear intent to contribute cleaner and greener fuel to the nation.
CIL intends to establish a 100 MW solar PV project in SDO (Solar Power Developer and Operator) mode in the state of Chhattisgarh which will cater to the green energy requirement of SECL (South Eastern Coalfields Limited, a subsidiary of CIL). The current annual power consumption of SECL in Chhattisgarh is 850 million units. The proposed solar project will be established in Capex Mode. The selected developers will also be required for providing comprehensive operation and maintenance services for the plant for a period of 25 years.
The last date for submission of proposals has been set for November 25, 2019. And an additional meeting has been scheduled for November 28, 2019, to discuss further details with the prospective participating developers/ EPC contractors. All proposals must be accompanied by a brief of the firms credentials and a short proposal covering various aspects such as provisioning of land (either lease or outright basis), location of land, transmission corridor, water availability, state open access issues, grid injection of the evacuated power from the proposed location of the solar project, timeline, etc. related to the project.
Last year, CIL and NLC India Limited (NLCIL), formerly Neyveli Lignite Corporation Limited, had inked a Memorandum of Understanding (MoU) for the formation of Joint Venture (JV) company for solar power generation of around 3,000 MW.