During the two-day second stakeholder workshop under East Africa Peru India Climate Capacities (EPICC) project, discussions focused on climate predictions, monsoon, hydrology, and migration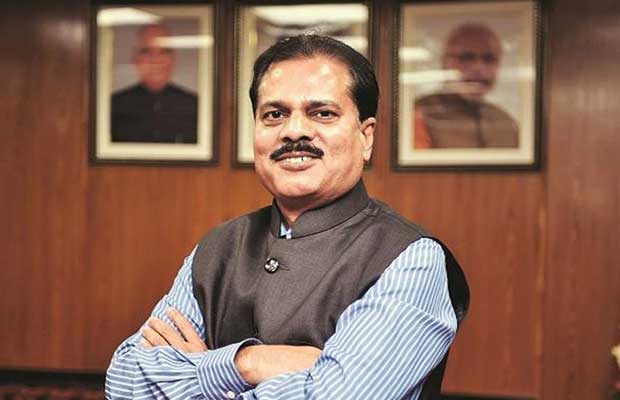 Speaking about India Meteorological Department's (IMD) efforts to improve its forecasting services, Dr Mrutyunjay Mohapatra, Director General, IMD said, "We are providing meteorological services to all districts and at the block level, to nearly 400 blocks. In the next 5 years, we will take it to all 7000 blocks. We have a well-defined vision for providing climate services for all sectors, including agriculture."
Dr Mohapatra was speaking at a workshop of project EPICC- East Africa Peru India Climate Capacities. The project EPICC, supported under the International Climate Initiative of the German government is led by the Potsdam Institute for Climate Impact Research (PIK), other partners being The Energy and Resources Institute (TERI), based in New Delhi and the DeutscherWetterdienst (DWD; German Meteorological Service), based in Hamburg. The overarching goal of this project is to strengthen resilience against disruptive weather phenomena and climate change at national, regional and local level in three partner countries: India, Peru and Tanzania.
Referring to India's upward trend in temperature and volatility in rainfall, Dr Ajay Mathur, Director General, TERI, said, "Climate models have projected these trends. The projections of today are becoming the reality of tomorrow. They need to be taken into account in planning and coordination of the Food-Water-Energy nexus."
He added that the government's KUSUM programme can empower farmers to use efficient solar pumps and sell excess electricity to the grid, or even excess water to fellow farmers. "It can completely change the Food-Water-Energy nexus in India," he said.
The opening session of the two-day workshop also included a lecture by ProfessorHans JoachimSchellunhuber, Director Emeritus, Potsdam Institute for Climate Impact Research, Germany. Prof. Schellunhuber is widely acknowledged as one of the world's leading climatologists. Schellunhuber said there is a clear trend in the increase in global mean temperature from 1850-2018, extreme weather is the new normal and the Arctic is burning. He said this year in June alone, the Arctic wildfires have released as much CO2 into the atmosphere as a mid-sized industrialised country would do in a whole year.
Noting that Germany recorded 42.6 degree centigrade this summer, matching up to Delhi's summer temperatures of 20 years ago, he said, 'Parliaments of many European countries have declared climate emergency, while some countries are still debating.' He emphasised that a small delay in taking action may result into a complete loss of control.
Schellunhuber said according to a few models, climate change could make several parts of the world, including India, uninhabitable by the end of the century, and "it would not be possible to air condition the whole continent." He said India has a big opportunity to leapfrog to a decarbonised economy and to protect its forest cover which is natural carbon sinks. "It will be an important contribution to the world," he said.
Professor R Ramaswamy, Indian Academy of Science, another speaker at the workshop said that climate change is a complex problem and it requires expertise that does not exist in the curriculum today. He urged, "We need more trained people in interdisciplinary areas. They will not be created by chance."
During a panel discussion on Climate and Monsoon forecasting, Dr Akhilesh Gupta, Advisor and Head, Climate Change Programme at Department of Science and Technology highlighted that low and moderate rain events have reduced in the last five decades and heavy rainfall days in India have gone up, especially in urban areas.
On the impact of temperature on glacier retreat in the Western Himalayas, he said "There is a warming trend at all places but warming rates differ. The warming rate in the Himalayan region seems to increase with increasing altitude.All states in the Himalayan region are vulnerable but Assam and Mizoram areat high risk."
On the second day of the workshop, a panel on Climate and Agriculture was chaired by Kalyan Chakravarthy, Director General, Environment Protection Training and Research Institute (EPTRI) where Jatin Singh, Founder and Managing Director, Skymet Indiashared the private-sector view on agro-insurances. Ponraj Arumugam, PhD Fellow, PIK pointed out the region-wise sustainable implementation of crop insurances in India.
Some of the discussions focused on a) securing farmers' income by crop insurance or food requirementb) the necessity for policy to be modified when it comes toconsolidation of land holdings, c) better availability of weather-related and farm-related data, d) better utilisation of water for agricultural use by providing low-cost irrigation facilities, and e) improving cropping techniques by shifting to climate-resilientcultivation.
Talking about recognition and marginality in India's urban climate change landscape, Dr Kavya Michael, Associate Fellow, Earth Science and Climate Change, TERI, viewed migration from an urban lens and spoke about how cities are recognised as contributors to climate change but the vulnerability of their space seldom finds a mention in the narrative. "The migration is transient, cyclical but mostly distress-driven. Such migration is largely footloose in nature. Such migrants constitute 60% of the total migration population and they come to cities to work, live and then return to their villages. Unlike the socially mobile and educated migrants who come to cities, they have not been able to institutionalise their concerns," she said.
Saurabh Bhardwaj, Fellow, Centre for Climate Modelling, TERI said that owing to volatile regional trends of climate variables and due to increasing extremes projected for future at regional levels.It is imperative to produce climate services products with consultation with regional stakeholders.
"Uptake of scientific products by policy makers at regional level would help improve the resilience and enhance preparedness towards extreme climate events," he said.