Carnegie Mellon University and Engie have agreed on multiyear energy agreements in which the university will purchase energy from a wind farm, and secure RECs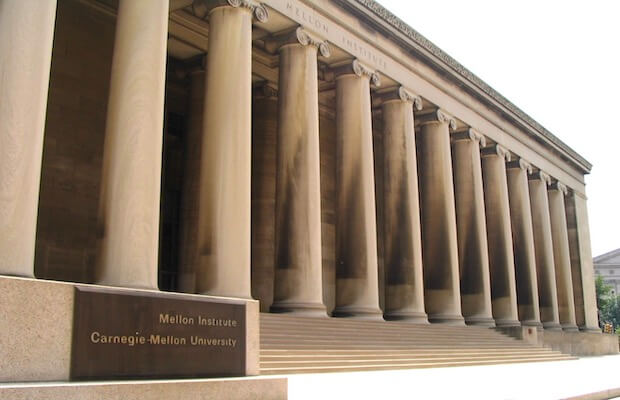 Carnegie Mellon University (CMU) and Engie Resources, the North American subsidiary of French multinational electric utility Engie have announced a series of multiyear energy agreements through 2024 in which the university will purchase energy from the Radford's Run Wind Farm for its Pittsburgh campus.
Engie Resources and Amerex Energy Services jointly designed a unique structure to procure energy sourced from Radford's Run Wind Farm in Macon County, Illinois to serve all of the campus' electricity needs. In a separate agreement, CMU secured Green-e certified Renewable Energy Credits (RECs) to match its energy usage.
secure Green-e RECs are determined by the Center for Resource Solutions to be independently verified to represent the environmental benefits of one MWh of renewable energy. The RECs in this agreement represent the environment benefits equal to the removal of more than 21,000 passenger motor vehicles from highways over two years. 
In its announcement, CMU mentioned that, after more than a decade of offsetting 100 percent of its electric power consumption via REC purchases, CMU was interested in an innovative solution to be even more sustainable. With these agreements, CMU encourages wind development across its local power grid without deploying its own capital while demonstrating its commitment to an environmentally responsible campus community. 
Martin Altschul, director of Strategic Facilities Initiatives at CMU, said that Engie's support of wind projects played a critical role in its selection for retail power. 
"We believe sustainability is far more than an academic concept or a performance target.  It's a way of life that we reflect in our programs, courses, and student-led initiatives aimed at preserving and protecting our natural resources. It's also ingrained in our approach to responsible financial planning. Engie shares in our dedication and we're pleased to have them as an ally in our sustainable business strategy," he said.
We're proud to work with Carnegie Mellon University on an energy plan that supports both its sustainability and financial goals," said Vikram Kulkarni, vice president of Sustainability Solutions at Engie. 
"By linking renewable assets, traded markets, and counter-parties willing to offset risk, we strive to make the complex easy for our customers, managing all these components to provide provenance to physical renewable energy sources with budget certainty via competitive prices," he added.