Capital Dynamics has announced that its CEI business has acquired the Townsite Solar Project, a 180 MW solar project located in Nevada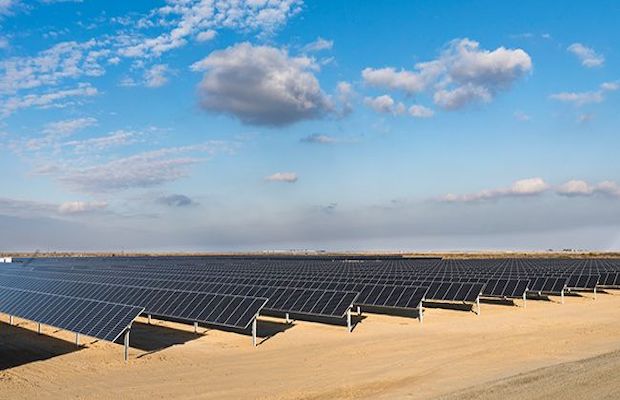 Capital Dynamics, an independent global private asset management firm, has announced that its Clean Energy Infrastructure (CEI) business has acquired the Townsite Solar Project, a 180 MW/ 231 MWdc solar project located in Boulder City, Nevada, through the acquisition of Skylar Townsite LLC.
The project will also feature a 90 MWac/360 MWh energy storage facility which will be one of the largest in the world. Three long-term PPAs to service two municipalities and a cooperative have been secured. The Townsite solar project is expected to be fully constructed by the end of 2021.
The Townsite Solar Project is part of Gigawatt 1, one of the largest solar project portfolios in the world announced by Capital Dynamics, Tenaska Power Services Co. and Switch in February 2018. Gigawatt 1 aims to generate the lowest priced solar power in Nevada and generate enough clean energy to power nearly one million homes.
The Gigawatt 1 concept comes from an initiative called Rob Roy's Gigawatt Nevada, first proposed by Switch Founder & CEO Rob Roy four years ago."This major acquisition moves forward the overall vision of Rob Roy's Gigawatt Nevada," said Switch EVP of Strategy Adam Kramer. "Gigawatt 1 creates new clean energy jobs, the generation of new tax revenue for Nevada, important economic diversification, and strengthens our energy independence."
Benoit Allehaut, managing director at Capital Dynamics said that his team is thankful for the work done by Skylar on Townsite, which is an important part of the Gigawatt 1 commitment.
"We believe this is the first hybrid utility-scale solar and energy storage project serving fixed volume power purchase agreements. Our view is that this type of service represents the future of the renewable energy sector and we are glad to innovate and help the market mature to more customer-focused products and services."
In May, we reported that Capital Dynamics and First Solar had announced the completion and commercial operation of the 280 MW California Flats Solar Project.