Canadian Solar has signed a PPA contract with Techgen to finance and build a 103 MW solar power project located in Zacatecas State, Mexico.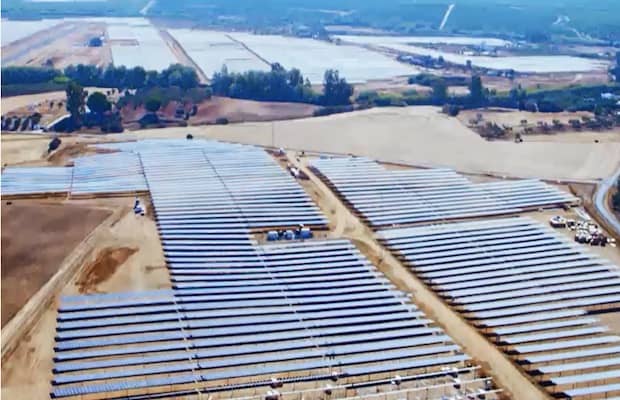 Canadian Solar, one of the world's largest solar power companies, has announced that it has signed a Power Purchase Agreement (PPA) contract with Techgen, an affiliate of Ternium and Tenaris. The PPA contract has a 15-year term and will allow Canadian Solar to finance and build a 103 MWp solar power project located in Ojocaliente Municipality, Zacatecas State, Mexico.
The solar plant will use Canadian Solar high-efficiency modules and is expected to start operations in 2021.
Techgen owns and operates a combined cycle power plant that supplies energy to Tenaris' and Ternium's manufacturing plants in Mexico. Ternium. is a leading company in the Americas that manufactures and processes a wide range of high-complexity steel products using the most advanced technology. Tenaris is a leading global manufacturer and supplier of steel tubes and related services for the world's energy industry and certain other industrial applications.
"We are honoured to supply competitive and clean energy to one of the main steel manufacturing corporations in Latin America. Signing this PPA demonstrates Canadian Solar's ability to meet the commercial and environmental needs of corporate customers, strengthening our track record in Mexico where we have already been awarded four projects totaling 438 MWp in the Long-Term Auctions," said Dr. Shawn Qu, chairman and chief executive officer at Canadian Solar.
In February, we had reported that the firm had secured 225.2 million Brazilian reais (USD 55 million) non-recourse project financing from Banco do Nordeste do Brasil (BNB) for its Lavras solar power projects in Brazil. The 152.4 MWp Lavras project will be funded over 21 years across the construction and operation phases of the projects.
Prior to that, the firm had reported that it had acquired a 47.5 MW portfolio of solar projects under development in Chile. These projects will become operational in two different stages, beginning from the fourth quarter of 2020. The projects will be located in the Araucanía and Maule Regions of Chile and will use approximately 132,000 pieces of Canadian Solar's high-efficiency BiHiKu bifacial modules, expected to generate over 89.1 GWh of electricity or power approximately 28,500 households per year. 
PC: GES