The Bihar Electricity Regulatory Commission (BERC) has set then generic tariff for procurement of solar power in the state at Rs 4.17 per kWh.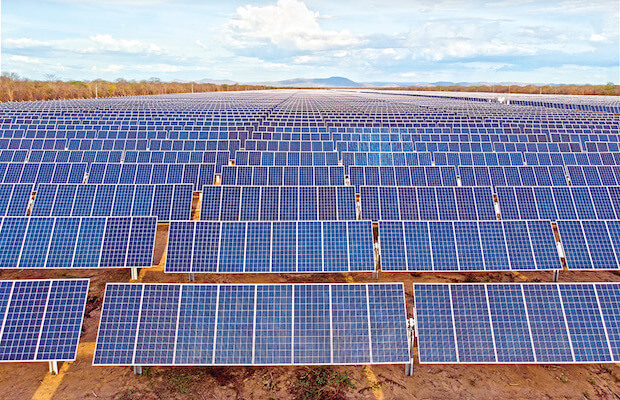 In a period when faster adoption of solar and renewable energy sources is driving state commissions to set new and more feasible generic tariff rates for the new fiscal years, BERC, after due considerations, has kept the solar procurement rates unchanged from last year. The control period of this order will be one year, and the tariff will be applicable for 25 years.
In its latest notification, BERC has set the generic levelised tariff for power generated from solar PV for FY 2019-20 at Rs 4.17 per kWh without accelerated depreciation (AD). The same rate as FY 2018-19. However, with the AD benefit compensation of Rs 0.25 per unit of solar PV, the tariff for solar procurement is set at Rs 3.92 per kWh, which is Rs 0.06 per kWh less than the rate of Rs 3.98 per kWh in 2018-19.
The commission fixed the new tariff by passing an order during a proceeding to determine the generic levelised tariff of renewable energy projects for the third year of the third control period for FY 2019-20, and shall be applicable for RE Projects commissioned up to March 31, 2020. It fixed generic tariffs for all renewable energy sources.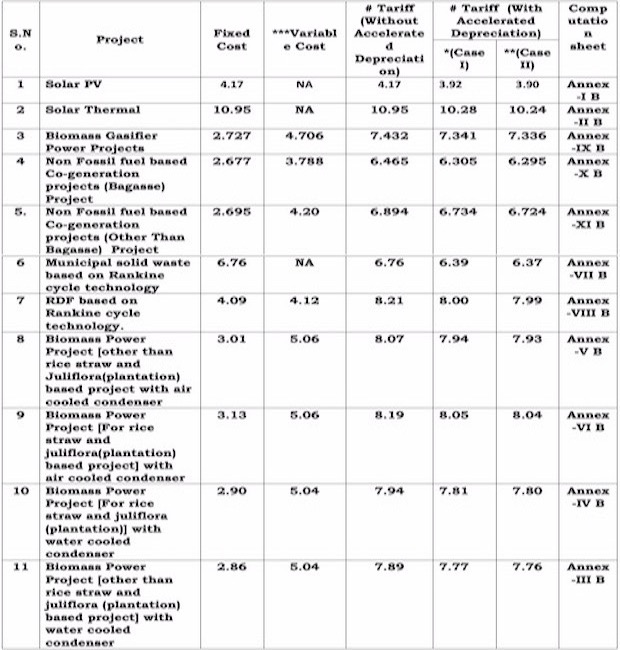 The levelised generic tariff will also apply to rooftop solar projects of capacity less than 5 MW, solar thermal (installed capacity less than 5 MW), biomass with Rankine cycle, non-fossil fuel-based co-generation, biomass gasifier, and municipal solid waste/refuse-derived fuel project based on Rankine cycle.
To arrive at the tariffs, a loan tenure of 10 years and a debt-equity ratio of 70:30 have been considered by the state.
For more information click here.
Recently, the Tamil Nadu Electricity Regulatory Commission (TNERC) in its latest order set the generic tariff for procurement of solar PV power in the state to Rs 3.04 per kWh. The tariff will apply to the procurement from all solar PV projects of capacity 1 MW and above.