Australian National University has found that Australia is installing renewable energy faster than any other country, helping it to meet its entire Paris Agreement emissions reduction targets five years early.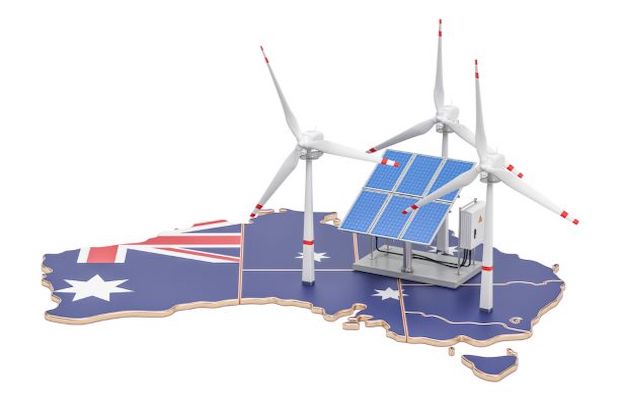 According to new research conducted by the Australian National University, the pipeline for new wind and solar photovoltaic (PV) electricity systems in the country is about 6.3 GW per year. This equates to 250 Watts per person per year compared with about 50 Watts per person per year for the European Union, Japan, China, and the USA.
This renewable energy pipeline, the report further highlights, is sustainable and is fast enough to reach 50% renewable electricity in 2024-25.
This would open the possibility for the country to reach the equivalent of 100 percent renewables by 2032 if the current rates of installation of wind and solar continued.
"The installation of renewables in Australia last year really ramped up compared to these other major economies, and we expect that trend to continue this year and beyond," said Professor Blakers from the ANU Research School of Electrical, Energy, and Materials Engineering (RSEEME).  "The electricity sector is on track to deliver Australia's entire Paris emissions reduction targets five years early, in 2025 –without the need for any creative accounting."
The ANU research led by Professor Blakers and Dr. Stock, says the technology and infrastructure needed to support that amount of wind and solar can also be put in place within that time frame. The most important thing the government of the day can do is to get out of the way, although it will need some considerable facilitation and coordination to get everything built and in place in time.
The 2018 Emissions Gap Report from the United Nations listed Australia as a G20 country that will not meet its 2030 target.
For more information click here.