The last date for bid submission is March 28, 2019.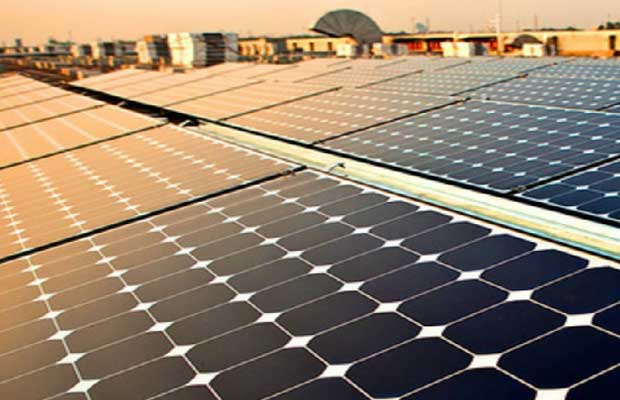 The Assam Power Distribution Company Limited (APDCL) has issued a tender inviting bid from eligible bidders for the implementation of 7 MW of grid-connected solar rooftop projects for social and institutional buildings in the state under the RESCO model.
These rooftop projects will be developed under the central financial assistance (CFA) program of the Ministry of New and Renewable Energy (MNRE). The government launched Jawaharlal Nehru National Solar Mission (JNNSM) with a 40 GW rooftop solar target for 2022.
Recently, the launch of the second phase of the grid-connected rooftop solar program in India. With 38 GW of grid-connected rooftop solar PV capacity expected to be installed as a part of the latest phase. The central government has laid out Rs 118.14 billion as CFA for capacity building, service charges, and incentives to distribution companies (DISCOMs).
The brief scope of work for selected bidder(s) will include the site survey, design, engineering, manufacture, supply, storage, civil work, erection, testing and commissioning of the rooftop project including operation and maintenance for the project for a period of 25 years from the date of commissioning of the project.
The last date for bid submission is March 28, 2019, and the techno-commercial bid will be opened on March 29, 2019. With the auction scheduled to take place on April 8, 2019.
According to the tender document, schools, health institutions, medical colleges, and universities will fall under the institutional buildings; whereas community centres, welfare homes, senior citizen homes, and orphanages will come under social sector buildings for the installation of the projects.
For more information click here.
In February, APDCL issued a tender for setting up of Grid-Connected Rooftop Solar Power Plant at different locations in the State of Assam under IPDS.
Later that month, Chief Minister Sarbananda Sonowal has laid the foundation stone of 70 MW Solar Park at Japisajla village of Amguri in Sivasagar district in a bid to boost power production and promoting clean energy in the state.
The Solar Park to be set up in an area of 340 acres with a production life of 25 years will also provide facilities for research and development in the field of solar energy. The park will also act as a centre for generating awareness on the use and value of solar power.