A total of about 460MW of solar power projects have been sanctioned to Engie in India.
Andhra Pradesh after withdrawing its stand against a major state utility guideline will now purchase electricity from Kadapa Solar Power Park. The agreement will allow the state to buy electricity at a lower cost as compared to the proposed one, the step will help flourish the renewable energy sector sidelined by the ruling distribution companies manipulating developers for lower tariffs.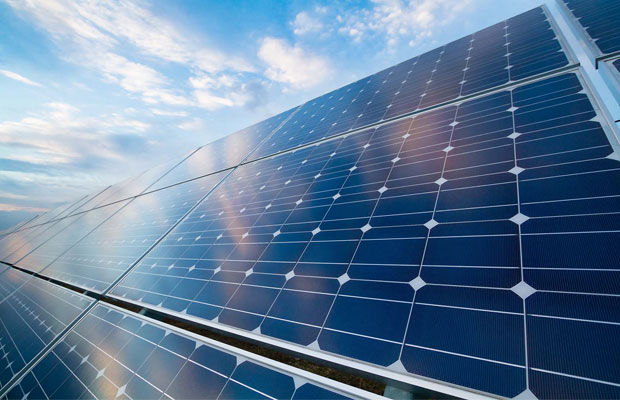 A 250MW solar power project was allotted to France based Engie in an NTPC organized auction event seven months ago left stranded of any buyer for the output. Ajay Jain, principal secretary for energy in Andhra Pradesh said.
"We've reached an agreement with NTPC to buy power from its proposed 250 MW plant at Kadapa provided it is bundled with 125 MW capacity of thermal power so that the tariff is lower than the Rs 3.15 per unit NTPC had initially proposed."
Both, NTPC and Engie refrained themselves to comment anything regarding the agreement, not even the revised tariff. The distribution companies in states of Andhra Pradesh, Uttar Pradesh, Jharkhand and Tamil Nadu are now seeking new ways to compensate the cost by quoting the lowest tariff to the plants which earlier charged huge when built.
With a record low bid of Rs. 3.15 per unit, Engie's subsidiary, SolaireDirect clinched the auction in April. Andhra Pradesh being the host state to organize the auct ion was expected to sell the electricity through distribution companies as matter of course. A total of about 460MW of solar projects have been sanctioned to Engie in India out of which, 360MW are commissioned and 100MW of project is under construction.
Later, the Solar Corporation of India organized consecutive auctions following the same month at Rajasthan's Bhadla Solar Park offering record low price of Rs. 2.63 and thereafter to Rs. 2.44 per unit. The auction led Andhra Pradesh to cancel the agreement with Kadapa power because of the difference in offered prices. Notably, the New & Renewable Energy Development Corporation of Andhra Pradesh concurred to waive off transmission charges from Kadapa in case NTPC finds a buyer. The agreement reached to a conclusion after several discussions held between Engie, NTPC and officials of Andhra's renewable energy agency. After holding numerous discussions with different states NTPC was unable to negotiate any deal to rope in a buyer during that span of four months.
Due to the constant plunge in the solar module prices since last few months at global level led Andhra Pradesh towards the diversion and confusion. The fall in price may become one of the major factors leading to further lower bids at upcoming auctions stated an official.
A confirmation allotment letter is yet to be issued to Engie from NTPC regarding the solar power project. Also, the Power Purchase Agreement which is generally signed within the two months from the sanctioning date is yet to be signed for this auction. As the issue has been resolved, the agreement is slated to be issued soon.
Source: The Economic Times