Andhra Pradesh has established a panel to review and renegotiate the PPAs signed by discoms for wind and solar power during the TDP regime.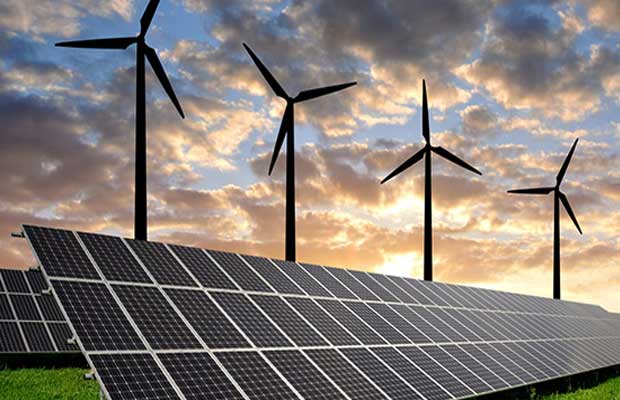 In a new order, the state government of Andhra Pradesh has established a High-Level Negotiation Committee (HLNC) panel to review and renegotiate the power purchase agreements (PPAs) signed by the state discoms for purchase of wind and solar power during the TDP regime.
"The Power Distribution Companies (DISCOMS) in the state are in financial crisis with huge power purchase dues amounting to about Rs 20,000 crore as on date. One of the major reasons for this is the issue of abnormally priced wind and solar power purchase agreements entered in recent years," the state government issued in its order.
It is believed that two of the state-owned discoms, the AP Eastern Power Distribution Company Limited (APEPDCL) and the AP Southern Power Distribution Company (APSPDCL), have been slumming it in a financial turmoil for the longest period, due to the renewable PPAs both had signed, specifically APEPDCL, at "abnormally" high price points.
Newly sworn-in Chief minister YS Jaganmohan Reddy, had recently announced his plan to look into irregularities in PPAs entered into by the TDP and has now announced the formation of the nine-member HLNC. 
The nine-member committee includes:
B.Rajendranatha Reddy, Minister for Finance and Legislative Affairs,
B.Sreenivasa Reddy, Minister for Energy and EFS & T Department,
S Sriram, Advocate General, A.P.High Courts,
Ajeya Kallam, Principal Advisor to Chief Minister,
S.S.Rawath, IAS, Principal Finance Secretary, Finance Department,
N.Srikant, IAS, Secretary to Govt, Energy Department,
VII.D Krishna, Special Secretary to Chief Minister,
VIII.Gopal Reddy, former CMD, APSPDCL,
Joint Managing Director, APTRANSCO, Member-Convenor.
"In order to ensure that consumers are provided with affordable power and discoms are pulled out of the financial distress there is a need to review and renegotiate the exorbitantly priced wind and solar Power Purchase Agreements (PPA)," the order stated.
The functions and powers of the HLNC shall be to review the high priced wind and solar agreements and then to negotiate with those who are selling wind and solar energy to discoms and bring down the prices. The committee will also be required to make suitable recommendations for different agreements.
The committee has been granted a 45-day period for completing the review and negotiations of the renewable PPAs and submit a detailed report with the state government.