Alternus Energy has acquired Zonepark Rilland and its 11.75 MW solar PV power plant in the Netherlands from Coöperatie Unisun Energy for EUR 10.5 million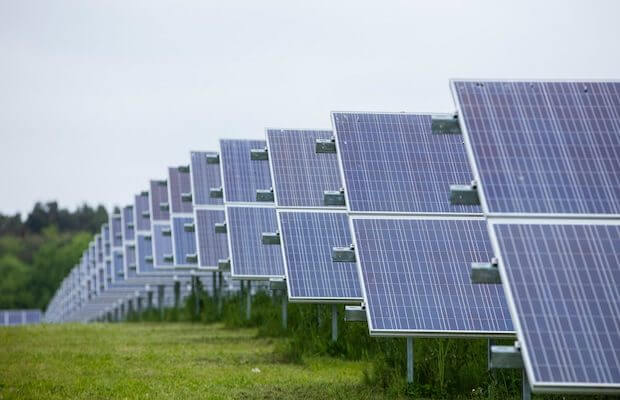 Alternus Energy, a global renewable energy company, has announced the acquisition of Zonepark Rilland B.V. and its 11.75 MW ground-mounted solar photovoltaic (PV) power plant in Rilland, the Netherlands, from Coöperatie Unisun Energy U.A. for a total sum of EUR 10.5 million (approximately USD 11.8 million).
Rilland becomes ALTN's largest individual operational Solar PV park and enjoys a 15-year government counterparty 'Feed-in-Tariff' (FiT) contract at fixed sales prices, in addition to a Power Purchase Agreement (PPA) with a local energy operator. The combined contracts provide long-term predictable positive cash flows to the firm and as the park is already operational it will be immediately revenue and income accretive to it. Based on current energy production Rilland is expected to add approximately $1.4 million in annual revenues for at least 15 years at average 75 percent gross margins.
The acquisition of the Rilland park brings group contracted recurring revenues from operational parks to over USD 5.7 million annually, over twice the revenues set to be recorded for 2019. Once all currently owned projects become operational, annual recurring revenues are expected to be over USD 7.3 million from existing assets.
Vincent Brown, CEO of Alternus Energy said the firm is very pleased and excited to have completed this milestone acquisition that it originally announced during the summer. This transaction marks a significant milestone and inflection point for our Company as it successfully expands into the Netherlands, the fourth European country it now has energy generation operations in, and also shows its ability to execute on acquisitions of larger parks as it continues to expand its European footprint.
" This park has been fully operational since January 2019 and has been producing results in excess of expectations since that time. We are currently well-positioned for future expansion in the Netherlands as we are continuing our partnership with Unisun and other local developers there.
"2020 looks set to be a transformative year for Alternus as we enter the new year with an additional 108MWs currently contracted for acquisition, in addition to the 50MWs already owned, and with over 700MWs of development and operational projects in the pipeline," he added.