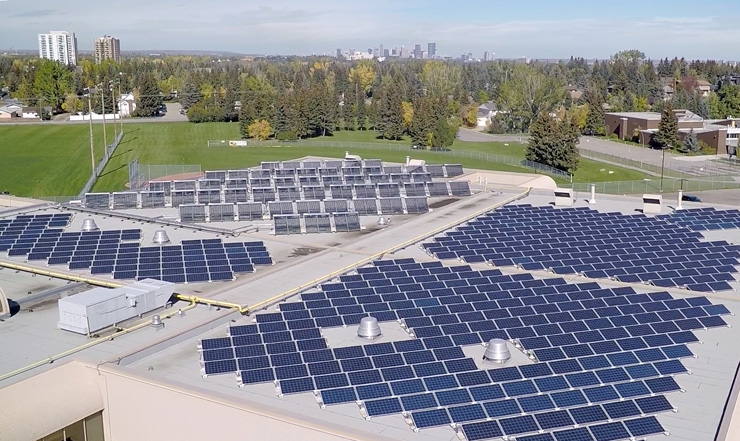 The Alberta Government is anticipating $5 Million speculation will help to ignite the renewable energy growth.
'It's about doing the right thing for our province', said Shannon Phillips, minister of Environment and Parks, at NAIT's Centre for Sustainable Energy Technologies. 'It supports new jobs in a greener more diverse economy', he added.
The funds will go towards the solar energy initiatives for Municipalities and Ranchers. Urban areas and towns will be offered discounts of up to $.75 per Watt to the maximum of $300,000 per venture.
It's expected that the subsidies will be provided to the municipalities for establishing small size solar power plant on the municipals structures like fire houses and community centers.
Concerns about the farmers, they can get the shares of $500,000 for the installation of solar power systems.
John Bocock, a common dairy farmer who operates in the north of St. Albert said that, 'He's pleased with the news although he's already well ahead of the curve. In 2010 our breaker started to kick out because our usage was getting to the capacity of our 15-kV (kilovolt) transformer, so I phoned up Fortis, asked them to put in a new breaker'. 'He's looking at adding more solar capacity, but for him it's about more than saving money and the alternative was to put solar panels on my barn roof, so that's the route I took', he added.
They said, 'What you need is a 25-KV transformer', which would have cost me almost a $1000 in extra rental every year.
The alternative was to put solar panels on my barn roof, so that's the route I took'.
Municipal leaders also welcomed the initiative including Edmonton Mayor Don Iveson. 'Solar photovoltaic is expected to play a prominent role in reducing Edmonton's reliance on electricity generated from non-renewable resources,' Harlan said.
Ben Thibault representative the Pembina Institute called, 'it's a great, positive step forward for the province'.
'It looks to me like it's probably around seven megawatts of new solar onto the grid so that's pretty significant, a 60 to 70 per cent increase of what's currently installed, and, if that's the case, that's clearly a big splash for the province.'
The application process for the farm initiative and the municipal initiative will start very soon.