AEP Energy Partners is seeking proposals for off-take from new solar and new or repowered wind facilities located in PJM.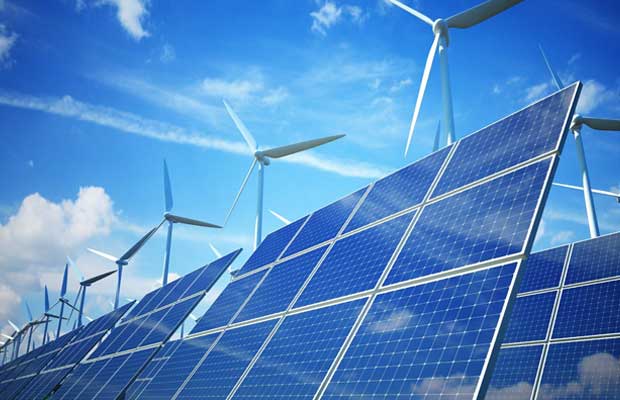 AEP Energy Partners (AEPEP), a subsidiary of American Electric Power Company, is seeking proposals for off-take from new solar and new or repowered wind facilities located in PJM. PJM is a regional transmission organisation (RTO) that coordinates the movement of wholesale electricity in all or parts of 13 states and the District of Columbia.
The company is seeking renewable energy purchase agreements of 10, 12 or 15 years for facilities that begin operation between 2020 and 2023. Proposals with alternative terms will be accepted. Accepted bids will be at AEPEP's discretion.
AEPEP will use the contracted off-take to support the company's growing retail and wholesale loads in PJM, including the recently executed long-term retail supply agreement with Google LLC to supply their New Albany, Ohio data centre with dedicated renewable energy.
Notice of intent to bid must be received by AEPEP by Nov. 22, 2019. Proposal packages are due no later than Friday, December 13, 2019, and should be submitted by e-mail. Complete details about the Requests for Proposals (RfP) are available here.
In July, we reported that AEP had completed the purchase of 75 percent, or 227 MW, of the Santa Rita East wind project from Invenergy Renewables in San Angelo, Texas. The company announced that the acquisition was made by its wholly-owned renewable arm AEP Renewables. Under the agreement, Invenergy will retain 25 percent ownership of the project.
In addition to Santa Rita East, AEP added 724 MW of wind and battery generation to its contracted renewable generation portfolio in April. Long-term virtual power purchase agreements (VPPAs) are in place with Grupo Bimbo, Merck and Novartis for AEP Renewables' share of the Santa Rita East generation.
Earlier, AEP had announced that its Public Service Co. of Oklahoma (PSO) and Southwestern Electric Power Co (SWEPCO) companies are seeking regulatory approvals to purchase three wind projects, totaling 1,485 megawatts (MW), that are currently under development in Oklahoma. The projects include a 999-MW wind facility being built north of Weatherford, a 287-MW wind facility being built southwest of Enid, and a 199-MW facility being built south of Alva. The three projects are also being developed by Invenergy.