AAI has floated a tender for the development of a 1 MW solar power plant at the Begumpet Airport in Hyderabad.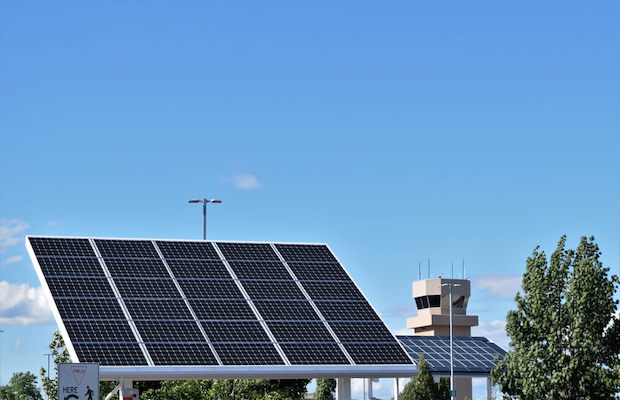 The Airports Authority of India (AAI) has floated a tender, inviting bids from eligible parties for the development of a 1 MW grid-connected solar PV power plant at the Begumpet Airport in Hyderabad.
The scope of work for the selected bidders will include the supply, installation, testing and commissioning of the solar plant. The developers will also be required to provide comprehensive operation and maintenance services for the plant for a period of 12 years from the date of successful commissioning.
The last date for bid submission is September 19, 2019, and the techno-commercial bids will be opened on September 26, 2019. The financial bids from all the technically eligible bidders will be opened on October 3, 2019.
The estimated cost of the project is Rs 40.94 lakh. All bidders must submit an Earnest Money Deposit of Rs 82 thousand along with their bids.
To be eligible, the agency should have satisfactorily completed three works, each of Rs 19.32 lakh or two works, each of Rs 24.15 lakh or one work of Rs 38.65 lakh in single contract of similar nature of "civil and sanitary works" during last seven years ending on the last date of submission of bids.
Additionally, the agency should have an annualised average financial turnover of Rs 14.5 lakh against works executed during the last three years ending March 31, 2019.
In July, the temple town of Tirupati has successfully joined the league of solar-powered airports in South India, along with Cochin, Trivandrum and Vijayawada. The Airports Authority of India (AAI) inaugurated a 1 MW solar plant at Tirupati's Renigunta International airport, which was commissioned by a leading distributed solar developer, Fourth Partner Energy.
In the same month, we reported that India's 32nd busiest terminal, Madurai Airport is successfully cutting down its electricity bill as it meets 30 percent of its power requirement through solar energy. With the addition of the 730-KW solar panels in April this year, the total solar capacity of the airport has increased to 900KW. The facility, which was set up at a cost of Rs 4.8 crore, is helping the Airport Authority of India (AAI) save at least Rs 10 lakh towards electricity charges monthly.