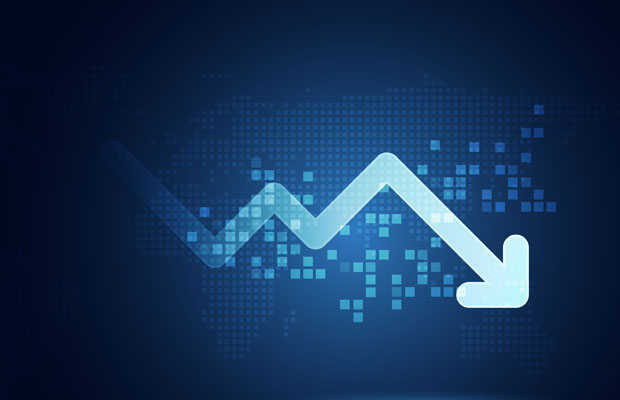 Looking back at 2019, there is absolutely no doubt today, that it has not been a memorable year for Solar power in India. Generators or manufacturers. With a closing installation figure of barely 7 GW as tracked by us, almost every hope from 2018 has been belied. The bad part? Some of the biggest obstacles that came up during the year were not even anticipated. Worse, some of the biggest obstacles to growth were known for a while now, and solutions are possible, but for some strange reason, ability has failed to meet intent to solve these problems. We spoke to people across the sector, from developers, to manufacturers, both Indian and Chinese, to EPC players and more. After all the queries, we look at the top issues that came up, and possible resolutions to these in 2020. For make no mistake, the world continues to have high hopes from India in 2020, with some estimates pegging India's expected capacity addition at 15 GW in 2020. It's a number that would make sense if one goes by our own Power, New and Renewable Energy Minister, R.K. Singh's assertions in parliament.
Speaking in the Lok Sabha on November 28, Singh said this about solar power. "By October 31, this year, a total grid connected solar power generation capacity of 31,696 MW has been set up in the country, projects of 17998 MW capacity are at various stages of installations and tenders for 36278 MW capacity projects have been issued. With new tenders of around 15000 MW planned in remaining period of 2019-20 and 2020-21". While this assertion was meant to show the path to 100GW, the target for 2022 end, Singh would do well to consider the issues the industry has thrown up, which would need to be resolved to get anywhere close to the number. So let's dive right in.
What: The Safeguard Duty Move
When India imposed a safeguard duty on July 30, 2018 for 2 years, the plan was simple. The duty was pegged at 25 percent for the first year, 20 percent for the next 6 months, and 15 percent for the last 6-month period. The idea behind the duty? Provide a level playing field to Indian manufacturers versus Chinese imports. This followed representations to the government from Indian manufacturers, variously estimated to have a manufacturing capacity for 3GW, when it comes to modules that will meet key quality norms.
The duty faced stiff resistance from developers who had counted on Chinese imports to meet their own low bids for projects won earlier, and even for projects going ahead. The Safeguard Duty is now at the fag end of its 2 year cycle, down to the last 15 percent from February next year. What is the impact it had?
On manufacturing, almost none. Not only did the duty fail to stimulate domestic manufacturing, it has barely moved the needle on even domestic expansion by existing manufacturers. Thus, not only has it failed its primary objective, the Safeguard Duty had a chilling effect on procurement, throwing up legal challenges from developers who had not provisioned The for it when bidding, or for orders already placed, and more, leading to a slew of delays in commissioning of projects. In fact, the SGD, along with other policy contortions led to a strange outcome we experienced firsthand as a publication focused on the sector. A demand to ramp up our coverage of legal implications of various government moves. The story of smaller module manufacturers and their own issues with the duty is just one example.
According to Sudhir Aggarwal, Executive Director of Patanjali Renewable Energy "India's move to impose safeguard duty on import of solar cells and modules last year hasn't helped domestic manufacturers much. While import of solar cells and modules from China have declined since the duty was implemented in July 2018, India still imported USD 1.9 billion worth of panels in the 11 months ended June 30."
According to the North India Module Manufacturer Association (NIMMA), an industry association for primarily SME solar module manufacturers in Domestic Tariff Area, around 20 percent of solar modules supply was met by domestic manufacturers and this can be best opportunity to encourage domestic manufacturing. Unfortunately though, government actions have not followed words as the SME sector has been discriminated against, according to them. Thus, while over 90 percent of all SME's involved in module manufacturing are located in the DTA (Domestic Tariff Area), almost all the large manufacturers are located in SEZ's.
NIMMA's contention is that despite the imposition of safeguard duty last year, actual benefits & tax incentives have been given only to SEZ Units on the raw materials, components, consumables and services on all inputs, giving them a clear advantage over SME's in the DTA for selling in the domestic market. This is one reason why despite being much more labour intensive and matching large manufacturers on quality, the share of SME's in solar modules is barely 10 percent of domestic market share. Or barely 2 percent of the total national market for modules, according to NIMMA.
NIMMA office bearers contended that SEZ's, which are meant to be export oriented, are taking advantage of government conditions on domestic outsourcing to steal an unfair march on SME manufacturers, an issue where the government, despite agreeing in principle with NIMMA's demands in 2018, has yet to take action almost two years after it was raised.
The Letter of Credit (LCs) Issue
In a bid to ensure faster and timely payment of long pending dues of developers or independent power producers, the power ministry had recently mandated to issue a Letter of Credit (LCs) by state Discoms (state-owned distribution companies). The move simply acknowledged the crisis being caused by payment delays at discom level, with total payments due to the renewable energy sector at close to Rs 6,300 crore according to latest reports.
The order was issued in the month of June this year and to be implemented from August 1, 2019, in which the distribution
The RE-Invest (Non) Show
One of the smaller issues in terms of quantifiable impact possibly but one which was regularly cited as an example of government failure to follow up on promises, was the repeated postponement of the RE-Invest show. With an aim to attract more investments for the renewable energy sector in the country and showcase India's growth story in renewables across the world, the Indian Government had started the Renewable Energy Global Investors Meet & Expo, which is popularly known as RE-Invest India. Almost 5 years after the launch of the first show in February 2015, just one more of the shows have been finally held, that too after regular postponements.
While the 2018 show was finally held after multiple postponements, the 2019 show, scheduled for October, was abruptly postponed a second time by the Ministry of New and Renewable Energy (MNRE). The show had been scheduled from October 31, 2019 till November 02, 2019, a new date from its originally announced date of October 3-5, 2019. As of now, RE-Invest has been promised in October 2020. With the industry well behind targets, it is anyone's guess if that show can be held at all.
The Reinvest show, while not as critical to the industry as say, the REI show around the same time, nevertheless, does serve a very useful role for the industry. By offering a forum, spread over multiple days, to engage with relevant government functionaries, policymakers and influencers, it serves a critical need to bring everyone on a common platform. With its focus on investment, Reinvest is also of critical importance for stakeholders to understand the opportunities, and compliances required to get access to funding, both government and beyond.
Of course, with subsidies being withdrawn at a rate much faster than they were brought it , the move to relegate this event to low priority might simply reflect the governments desire to see the renewables sector work like any other sector. After all, how many other sectors have an investment event dedicated to their requirements? But that would be missing the woods for the trees.
Experienced hands from the government itself stress that caught between pricing and making manufacturing a success, troubles with both are making the government very frustrated. However, by deferring the event altogether, the government has lost yet another chance to get honest industry feedback on precisely these issues. It is no secret that the obsession with pricing has dealt a blow to technological improvements for instance, in a sector that is evolving very fast. There is a real risk of India becoming a receiver of goods well past their due date, so to say, if it continues in its refusal to look beyond price.
Even the ISA (International Solar Alliance), an initiative that the government has been justifiably proud of, and tag along with RE-Invest last year has probably not had enough to report perhaps, to make the government feel confident about reviving RE-Invest just for that alliance.
companies need to start open and maintain Letter of Credit. So, as per the power purchase agreements (PPAs), the power producers would now be entitled to encash Letter of Credits received from Discoms as security in case of delay in payment of dues after the grace period, which is normally for 45 to 60 days.
Also, NLDC and RLDC would only dispatch power after confirmation by the power producer and a Letter of Credit with desired amount has been opened by the Discom. This would be treated as a relief for the electricity generating companies.
Not felt yet. On the ground, the reality is far different. Discoms have resisted fiercely, and informally, even threatened to reduce off take from renewable energy providers. Some state discoms have simply refused, citing their own precarious financial condition. Clearly, a move that is nowhere close to delivering results, while making discoms adopt even more confrontationist views against the sector. An immediate fallback has been the push to shift to gross metering for rooftop solar, especially for commercial accounts. It is a move that could take away one of the biggest incentives to adopt solar for corporates in open access markets. With key markets like Karnataka and Maharashtra already facing a showdown, the last has not been heard on this issue.
The Andhra Curry: Too Spicy for All
Political rivalries have been sharpening in India in recent years, but very rarely had these rivalries led to a serious impact on state level official commitments. However, in recent years, large infrastructure projects have increasingly borne the brunt of these rivalries. What is happening is that any pet project of a previous government becomes an automatic target, when the government changes. And that is precisely where the new government in Andhra Pradesh, one of the leading states for renewable energy in India overstepped its remit.
Soon after the new state government took charge, the Southern Andhra Power Distribution Company had, on July 12, shot off letters to 139 power plants, asking both solar and wind operators to revise tariffs down to Rs 2.44 and Rs 2.43 levels respectively. This was clearly unfair, and was duly contested by all the parties concerned. Among parties that sought to intervene was the central government, which sent off letters to the state to desist, and even multiple foreign ambassadors and financial stakeholders, who warned of the risks such arbitrary action posed to the financial viability of these projects, as well as future investments. Even a high court ruling putting a stay on the order, and ordering the APSERC to intervene, has not prevented the state government from flexing its muscles. By threatening to go back on official Power Purchase Agreements, (PPA's), and then laying down arbitrary criteria for pricing these PPA's afresh, the new government managed to do more damage to the sector than any previous policy measure, or lack of one. The actions in Andhra Pradesh, in almost everyone's mind, were the straw that broke the camel's back. The fact that the industry's biggest developers were engulfed in the orders, only made it worse for everyone down the supply chain. After all, the Power Purchase Agreement (PPA) is the one document around which all contracts, funding and procurement are decided. If even that is not sacrosanct anymore, then how does the rest of the system work?
Rubbing salt into the wounds are reports that even as it claims to be doing it to save costs, the same government is merrily paying much higher tariffs to thermal projects in the same state. An analysis of data contained in the FY2020 tariff order from APERC by the Centre for Financial Accountability shows that the state is projected to purchase 5223.25 million units of electricity from thermal power stations at rates above Rs. 4.54/unit (The blended cost of RE), in some cases as high as Rs 11.68/unit. In total, the state is projected to spend over Rs 3,000 crore on such expensive thermal power in FY2019-2020, at an average of Rs 5.75/kWh.
The Scourge of Bid Cancellations
From open auctions, to price ceilings to poor enforcement of rules for errant discoms. The net result of all the terms and conditions that came with 'open and transparent' auctions has been probably the worst year when it comes to cancellations. From lack of bids, to too few bidders, to bids considered too high, almost every reason has been cited in cancelling auctions this year. The culprits have been both central agencies like SECI, public sector undertakings like NTPC, and of course, the discredited state renewable energy agencies. In all these cancellations, the whole idea of an auction, price discovery, has been lost. Expectedly, no one in the industry is amused, especially auction winners who have had to face subsequent cancellations. If cancellations weren't enough, delays in land allotments and other issues have led to some firms even surrendering their rights to build up capacities.
2019 saw the highest ever cancellations of auctions. Momentum was carried forward from the 2018-19 FY, when 8GW, a volume almost equal to the total capacity additions in 2018, were cancelled. Among the notable cancellations have been the SECI conducted auction in August 2019, to set up 1.2 GW of solar which was undersubscribed by 50 percent. Earlier in May 2019, SECI's 1,200 MW of ISTS-connected solar-wind hybrid power projects (Tranche-II) was also undersubscribed by 300 MW.
The cancellations have caused some real financial pain too. One of the biggest issues with the auction process has been the costs involved, with smaller developers actually struggling to consider bidding for multiple auctions , thanks to the high EMD's (earnest money deposits) they have to make at every bid, besides the Performance Guarantees, which are supposed to be returned on commissioning of projects, but were getting stuck. The situation is worse in cases where auctions are cancelled after under subscription, as the winning bidders can see their money stuck for even longer, caught between the hope for a fresh auction and adjusting their existing EMD's there. As a medium sized developer tells us,' today, while EMD and PG does come back to us, the cost of processing fees is also pinching, as margins have been squeezed to unbearable levels". Consider cases where even L1 bidders who quoted below the price ceiling have been left fretting, after auctions were cancelled, since no other bidders stepped up to match the L1 bids. With almost 51 GW of tenders still being farmed out, that's a huge chunk of potential capacity that will need to be converted to actual projects. If the current cancellation rate of over 10% sustains, that's one gaping hole that the ministry will be hard-pressed to fill.
Finally, the Expected- Manufacturing Muddle
When it comes to the desire to encourage manufacturing, none will have issues with the government's logic. Today, India is a market that is expected to absorb between 15-20 GW of solar capacity, all the way to 2030, going by official targets. Out of this capacity, barely 15 percent is sourced domestically. Besides the obvious need to have more control over a critical energy sector, there is also the attraction of jobs and more that the sector could potentially create. The failure of Safeguard Duty to do much has been written about above. But one of the biggest moves to kickstart domestic manufacturing, the PSU linked solar plan for 12 GW of capacity, has almost been a non-starter.
For the PSU linked manufacturing tender, which was floated at the end of 2018, 2019 only brought struggles with acquiring any bids because of the uncertain terms of the initial tender and the policy uncertainties that were looming over the industry. Multiple iterations and deadline extensions later the tender finally has one winner with Azure Power bagging 2 GW in solar projects capacity with an annual 500 MW module manufacturing target. The firm has tied up with a local manufacturer to fulfill its manufacturing quota. The firm has signed a 25-year PPA with SECI at a fixed tariff of Rs 2.92/kWh.
Where does solar manufacturing stand in India today? Why doesn't the government go for simpler incentives? The issue of BIS certifications being given to all and sundry.
The state of manufacturing can be best grasped from the report present by a dedicated parliamentary panel that recently questioned the state of renewable (solar) implementation in that country. Casting a cloud over the MNRE'S ability to reach the 175 GW by 2022 target, the panel's report had suggested formulating a dedicated programme to support solar manufacturing in the country. It noted that the price of solar equipment in the country is not competitive as compared to foreign manufacturers especially Chinese. The panel also pointed towards a decrease in budgetary allocation at the revised estimates stage to the ministry and low utilisation of even decreased allocation of funds. It was of the view that this reflects poor financial planning by the ministry.
BIS certification, meant to ensure quality standards, has become a bit of a joke, thanks to the slow rate at which the standards and regulations are updated to accommodate new and improved technology. The introduction of the BIS certification regulations for all cells and modules along with the mandatory enlistment of suppliers and models and manufacturers of solar modules on the 'Approved List of Models and Manufacturers (ALMM)' have not yielded desired results. Technology upgrades in the foreign markets, like China from where India imports a big chunk of its modules, is rapidly expanding and the limitations of the set standards by the ministry for quality control have forced developers to procure older version of modules instead of new and improved modules which are yet not cleared by the certification. The net results of all this has been a struggling manufacturing sector that is still demanding clarity in policy and an order flow that will inspire confidence. We have said this earlier too, but the best hope might yet be the manufacturers who have mastered the sector, the Chinese. Without Chinese manufacturers taking an interest, solar manufacturing will probably either struggle, or come at great cost to be borne by the end power consumer.