Solis or Ginlong (Solis) as it is called in China, has become one of the earliest firms in the sector to restart operations after the shutdown caused by the Coronavirus and measures taken to combat it. The return to normalcy is a critical sign of the overall sector returning back to work, considering China's role worldwide in the renewable energy sector. The firm has shared its steps taken to manage the return in detail.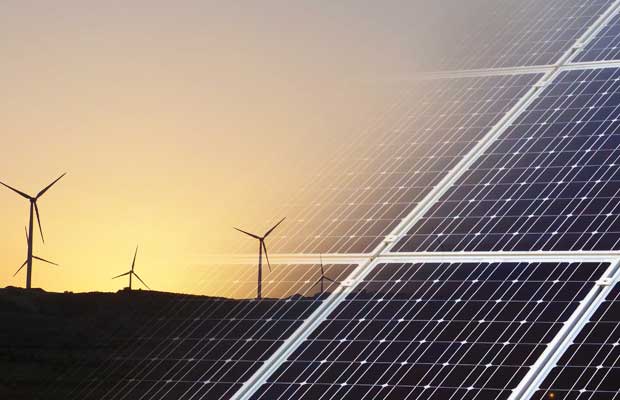 Coronavirus Spread Situation
For Solis, which has its own factory in Ningbo, Zhejiang, almost 1000km away from Wuhan City, the epicenter of the outbreak, the break was a blow, like all other manufacturers.
The firm informs us that as a county with a population of approximately 550,000, by March 5, 2020, only 2 infection cases have been confirmed, an extremely low level. Up to now, these 2 infection cases have been discharged from the hospital and there has been no new infection found. Thus, local administration has seen it fit to assume that the coronavirus spread is under control locally and the quarantine could be ended in the very near future.
Employee Safety
The publicly listed Ginlong (Solis) and its subsidiary companies have reported that no employee was infected in the factory. As the first priority, Ginlong (Solis) had imposed the most critical and professional protection and prevention systems in all sites to ensure facilities and employees' safety. Ginlong (Solis) employees from Hubei province have been temporarily prevented from returning with no time limitation. Local employees being the main workforce have been asked to work overtime to ensure our production and shipments.
The firms risk management protocol was also shared
1. Ensure that there are no "risk groups" in the enterprise
Before resuming work, each worker was checked, filled in the "Enterprise Return-worker Registration Form", compiled the "Enterprise Return-worker Survey Form", and formulated the "Enterprise Return worker Epidemic Prevention Plan" to implement various epidemic prevention measures.
Employees from Hubei (Wuhan) and other provinces with severe outbreaks in areas outside the province were notified in advance to postpone their return.
2. Health Management
Keep abreast of the information of pre-return workers, understand their return times and transportation methods, and comprehensively grasp the current physical conditions of return workers, contact with personnel in areas with severe epidemics, and health status of immediate family members. Implement the main responsibility of enterprise supervision to ensure safe resumption of work.
All employees are required to take a daily temperature test before going to work and wear a mask to work all day. Occasionally, a temperature sampling test is performed to prevent people at risk during their employment. Ginlong (Solis) actively organizes employees from other provinces to perform nucleic acid detection tests for the new coronavirus disease. A nucleic acid test sample can be collected in less than 1 minute, and the collected sample is sent to a medical laboratory for testing. Ginlong (Solis) is making every effort to take scientific precautions and to provide the safest working environment for employees. To date, 579 employees participating in the nucleic acid test have tested negative for the coronavirus.
3. Full disinfection
Comprehensively clean and disinfect the facilities, equipment, vehicles, etc. of the factory area, public places in the workshop, and people's gathering places (dormitories, restaurants, etc.), and conduct ventilation and sanitation management.
4. Prevention and Control Training
The company issued internal publicity materials for epidemic prevention manuals, carried out online personal protection knowledge training for all employees, and hanged and posted anti-epidemic and epidemic prevention slogans in important eye-catching locations such as companies, workshops, canteens, and accommodations, and effectively raised the awareness of epidemic prevention and control among all employees.
5. Catering control
Breakfast for employees is sold as a set menu. There is a line in the cafeteria (1 meter apart). It is not allowed to eat in the cafeteria. Lunch and dinner: It's recommended that all employees bring their own plates (chopsticks and spoons must be prepared by themselves or the company provides disposable tableware for use), meal time, etc.
All staff: Eat in canteens in batches. A table in the restaurant can only be used by one person. All meals are placed by the staff after the meal is served, and the dishes are recycled by the restaurant staff after the meal.
6. Material management and control
The epidemic prevention materials shall be placed uniformly, and the material distribution management personnel shall properly keep special items (such as disinfection tablets, disinfection water), etc., and the materials that have been made up shall be reported to the procurement in a timely manner.
The implementation of the above measures, the capacity of Ginlong (Solis) has been fully restored to the normal level. The firm is hopeful that this return to normalcy for them will be followed with normalcy in the rest of the world too, where it hopes to return to its key markets as a key supplier once again.