SYNOPSIS OF PLANT
1. Canadian Solar Panels
2. ABB PV800 1MW AC Central inverter
3. BLOCK Design of 268.8 KWpx2, 282.24 KWpx2
4. Inter ROW pitch at 5.5 metres, 3.5m clear path between rows for cleaning
5. Loading of 10% on DC
6. Grid downtime of 8.8% across the year
7. PVSyst indicated a generation yield of 1.91 MU / MWp
8. Power Evac at 11KVA – Nirantar Jyoti Scheme
9. Generation normalized at 1MWp
10. Fully Operational Nov 2016
11. Plant setup under 14 weeks: Civil 4 weeks, Structures erection plus Module Mounting 8 weeks and Trackers Commissioning 1-2 weeks.
EXPECTATION FROM PLANT
The parameters for the location were based on Meteonorm 6.1 which has ± 9% variation based on site conditions. Due to the unavailability of Fixed / Seasonal tilt data no comparison can be made. The generation was expected to cross 1.9MU on average over a 10 year time frame.
GENERATION ACHIEVED : 1.942 MW PER MWP GENERATED IN ONE YEAR
(generation number accounts for % grid downtime observed at Inverter, taking into consideration an averaged generic generation loss in percentage without considering seasonal variation of radiation)
The below graph shows the superb CUF of the plant, which clearly proves the advantages of trackers over Fixed Tilt systems, especially where DC loading brings in a lot of value addition in reducing AC+DC side BOS Costs. The voltage reduction due to horizontal position allows for accommodating more panels per string thus ensuring early wakeup and generation up to late evening.
The ability to deliver consistent power as well as reduce the impact of backdowns withZero failure rate on tracking components resulted in just 8.9% reduction in power delivered compared to Fixed Tilt or Seasonal for which impact would be much more severe. Please refer to Screenshot 2 ScreenShot 1: 31% CUF Day
THE GENERATION OF THE PLANT HAS SEEN THE FOLLOWING
1. Highest generation from Feb to May
2. Consistent delivery during summer months
3. CUF above 20% >57%
4. Average CUF across the year of ~21%
The benefits of trackers increases significantly when closer to the equatorial line and in a good DNI environment.
Trackers provide steady and continuous power throughout the day enabling maximum solar radiation capture. This translates into clean, efficient and dependable power to run commercial, industrial and day based activities without encountering the need for storage thus enabling a better, pollution free nation.
The limitations of fixed tilt are highlighted below in the graphs which provide a glimpse of the benefits that Scorpius Trackers brings to the table.
Below, you can see a sample extract of daily power generation curves for a site using Meteonorm 6.1values
JANUARY

APRIL

JUNE

AUGUST

OCTOBER

Throughout the year, the power generation and performance is far more robust using Scorpius Tracker Technology, which leaves little to chance with the possibility of an upside unlike older outdated technology.
KEY FEATURES FOR SCORPIUS SINGLE AXIS TRACKERS ARE
1. Earlier in day + Smoother Generation Curve, sufficient for commercial, industrial and day loads
2. Higher Inverter Efficiency due to lower overloading requirement, Reduced Cooling needs for Inverters due to less need for oversizing
3. Maximum generation vs Fixed Tilt
4. Structures stability at high wind speeds of 115 mph validated using Boundary Layer Wind Tunnel Testing
5. Higher DC Overloading Capacity compared to Seasonal and Fixed Tilt Structures
6. Zero Solar PV cell cracking issues, unlike Seasonal Tilt movement mechanisms
7. Optimized Grid Efficiency + Utilization
8. Minimal Grid back down effect vs Fixed Tilt
9. Reduced O&M due to lesser panel cleaning needs, Bushing Mechanical Life of 150 years
10. Agricultural ground use possible
TRACKER MYTHS BUSTED
Flat Land is Needed- No
O&M costs increases- No, actually REDUCES Considering the reduction in DC and BOS (refer NEXGEN USA 200 MW Paper published)
Not Enough Performance Data Available- LOT'S IS. Tracker data on Generation and Performance is available
Are Trackers From SCORPIUS Bankable ? YES, BLACK & VEATCH Independent Engineers Bankability Revies Completed
In Fact, with Trackers
Reduction in overall plant CAPEX for Generation of a fixed MU target is achived
Reduction in LCOE and increase in PR for an IPP bidder is achieved
Flat uniform curve for lower CAPEX for private PPA/Battery Hybrid is achived through the day for self consumtion
Reduced O&M as BANKABLE Trackers are now like installing a fixed TILT
SCORPIUS HAS HIGH PERFORMING PROVEN ARRAY TRACKER DESIGN (2014)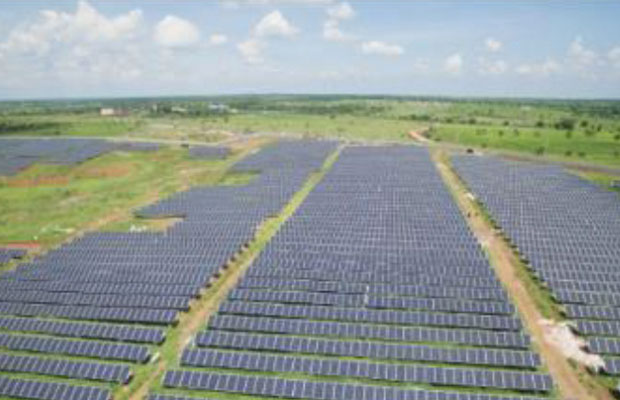 Our product differentiators
Centralised controller and actuator for upto 800 modules, 250 kWp
100% wireless communication
Self powered
NO O&M on bearings
No gaps in modules, easy for Robotic cleaning solutions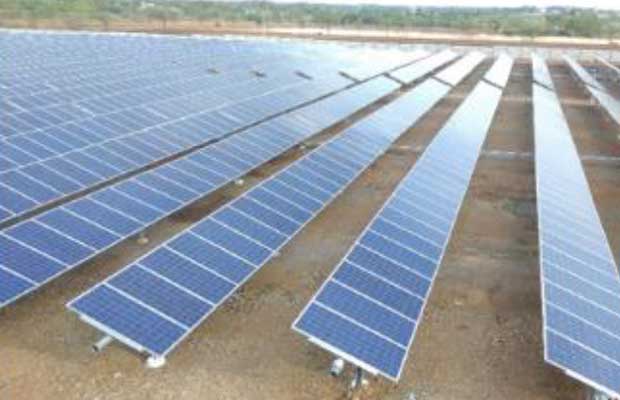 High productivity & ease of installation
Only 600 pedestals per MW, lowest in its class
Least number of child parts
no welding or on-site fabrication required
install time> 20% lower than competition
Over 250 MW installed.
Oldest plant in operation since 4 years+ with ZERO downtime
SCORPIUS ALSO HAS A BEST IN CLASS 'ROW' TRACKER(2017)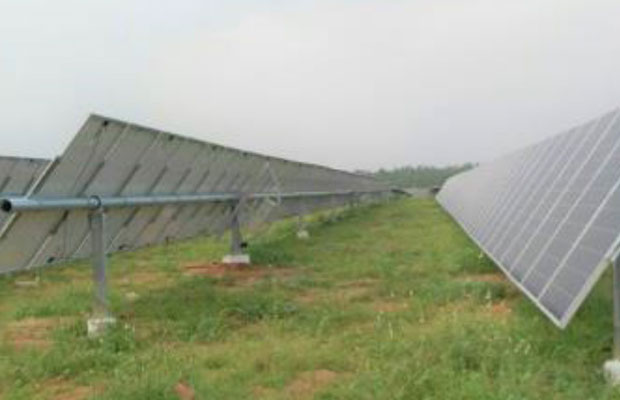 Our product differentiators
No Motion Dampers, innovative self locking mechanism
One of the widest tolerances to sloped lands (17 deg in E-W); 2 Bends allowed
Zero Maintenance- No need for lubrication
Lowest power consumption(only X Kwh/MW tracked)+ Self Powerd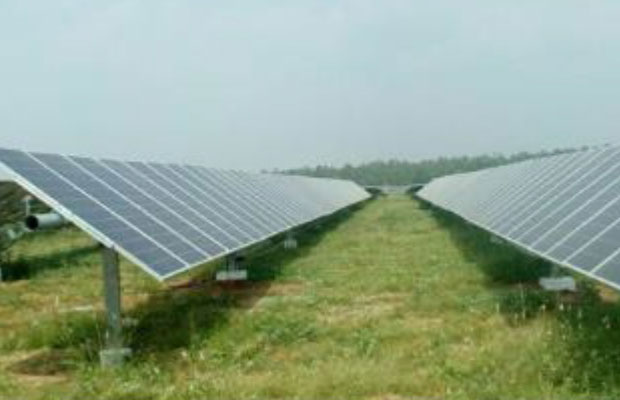 High productivity & ease of installation
Only 450 pedestals per MW, lowest in its class
least number of child parts
No welding or on-site fabrication required
install time>15% lower than copetition