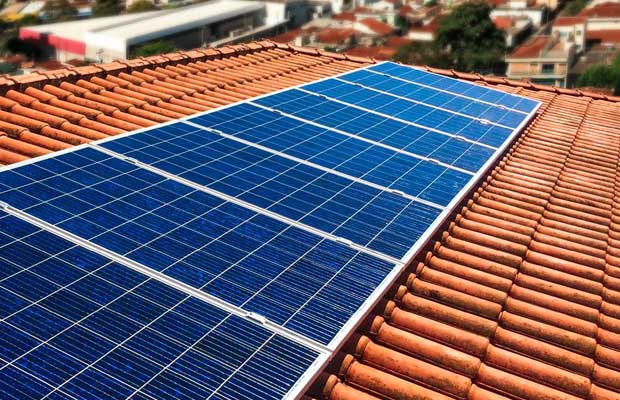 The Missing Player
Rooftop Solar. Right up till 2014, when India shifted gears in solar with an ambitious new target and a new focus on utility scale solar, solar usually meant rooftop solar, or even solar water heaters and other distributed solar products. And this was not because we had a lot of rooftop solar in the country. It was simply the most readily available image that came to hand, or to mind, when you searched for solar energy.
With a new 100GW solar target in its sights from 2014-15, all that changed for the government. Massive, tender driven utility scale solar parks became the norm, as that's where the government saw an opportunity to take advantage of both falling equipment prices, and attracting global capital. It's a pivot that had delivered, with close to 34.4 GW capacity of grid interactive Solar power as on February 29, 2020, out of which 31.98 GW is ground mounted and 2.42 GW is from rooftop solar. Yes, that number from rooftop solar effectively meant that the 40 GW share of rooftop solar in the 100 GW target is effectively impossible by 2022. While the figure is overwhelmingly residential solar, leaving some home that the C&I segment will fill in the slack, even the MNRE minister, Mr R.K. Singh had stopped highlighting rooftop numbers over 2019. Till recently, it was looking like the government just didn't have the bandwidth, or the patience to make this work. And why was that?
Because, unlike the utility scale projects, which promised power, capital and low prices, residential rooftop solar, by its very nature, demands attention to local support systems, a much higher number of local stakeholders in the form of installers, heightened awareness levels, and of course, local financing, including subsidies. Most importantly perhaps, the role of state governments comes into its own here, with each state free to establish and tweak rules. As they proceeded to do, with very different results.
Thus, if we saw state wise capacity addition, Gujarat topped in the installed rooftop solar capacity with 468.90 MW, while leading rooftop solar states including Karnataka, Maharashtra, and Punjab has 232.77 MW, 219.56 MW and 118.52 MW of capacity respectively.
The figures are not very impressive if we consider the targets set. The CII 2019 report states that "rooftop solar growth in the residential segment has been relatively slow primarily due to lack of awareness, delays in policy enforcement, putting cap on net metering, issues in disbursement of subsidies, nonavailability of flexible financing (delays in subsidy payment) and bureaucratic hurdles in getting approvals." It's not like the central government didn't try. In order to ramp up the installation of solar energy and to achieve India's 40 GW target from Rooftop Solar (RTS) projects by 2022, the government launched 'Grid Connected Rooftop Solar Programme Phase-II' with a total central financial support of Rs 11,814 crore.
Under the scheme, government wants to set up 4 GW gridconnected rooftop solar plants in the residential sector with 40 percent CFA (Central Financial Assistance) for RTS systems up to 3 kW capacity and 20 percent for beyond 3 kW and up to 10 kW. But till recently, even this didn't really work. But now, things could be set to change, finally.
Numbers That Make Headlines Finally
In February, a call for empanelment with PSPCL (Punjab State Power Corporation Limited) for solar rooftop vendors, the L1 rate of Rs 37,000 was achieved for 1 kWp – 10 kWp category grid-connected rooftop solar systems in residential sector. So, to install a residential rooftop solar system of 1 kWp a consumer in Punjab need to pay just Rs 22,200, after availing 40 percent government subsidy i.e. deduction of Rs 14,800 from Rs 37,000.
Now, with the price per kWh dropping to Rs 22,200 in Punjab, is this the big moment for a rooftop solar boom in Punjab and elsewhere? Puneet Goyal, Co-founder and Director of SunAlpha Energy, an installer, is not too sure. He says "this kind of announcement looks very good to the consumers but then actually the on-ground reality is that these prices are unsustainable even after the subsidy and the industry needs to realize that the bidding has to be responsible. Constructing a high-quality plant at this rate is not possible and at the same time, people think that setting up a solar plant is easy but actually the services cost is very high in putting up a small solar plant, and vary has to what type of quality components that the installer will be able to give up these rates. Even in the other states like Gujarat or Rajasthan, there were unsustainable bids but those departments realized that the bids are unsustainable and then they have objected to extremely low bids. I think the department should realize here also that the bids are very unsustainable and there will be no company interested to set up a plant at these rates."
In-line with Goyal, Mohua Mukherjee, Energy and Climate Finance Expert; Program Ambassador ProBono at International Solar Alliance (ISA), asserted that "I do not think this is a realistic or viable price for a rooftop installer to deliver the service to a residential rooftop customer. In fact these kinds of prices are only hurting the market because customers will expect such numbers and they won't be available from anywhere.  There are too many assumptions built into this price. It will be extremely rare for all those assumptions to hold at the same time. So instead of being a big moment for a rooftop solar boom, I fear that it could instead create market confusion and delay the pace of orders placed for residential rooftop solar. It may in fact lead to a slow-down as angry customers feel frustrated when no rooftop solar installer can take their orders at these prices."
Consenting with other spokespersons, Pinaki Bhattacharyya, MD & CEO, Amp Energy India, was also of the view that "the price discovered in Punjab is for residential rooftop with a 40 percent subsidy from the government. This price of Rs 22,200/kW is a bit unreasonable, which sets unfair expectations from prospective consumers". Now this particular case is a rate contract tender, so all companies interested to work have to accept the L-1 price. But not many players may consent to the L-1 rate which may impact overall capacity deployment.  There have been reports, of a number of rooftop solar EPC companies in the last few months that have gone bankrupt due to falling margins and tariff pressures. And delays in release of subsidy payments from the relevant agencies."
The Big Boys Are Interested, Finally
However, in contrast to this apparent contradiction of lower prices and worries about their sustainability, we have firms like Tata Power, which has rolled out its solar rooftop services to over 90 cities, at last count. The firm claims to have installed over 375+ MW of rooftop projects, including some of the most industrialised states like Gujarat, Maharashtra and Tamil Nadu. While the firm didn't want to comment for this story, Ashish Khanna, President, (Renewables) at the firm has gone on record to state that they expect the energy mix in the country to change massively in the future, and a presence in the solar rooftop segment is natural move for the firm. Tata Power, for the record has already announced a decision to not start any future thermal power plants.
More interestingly, for many of the larger players like Tata Power or even Adani Green energy, which are sizing up the rooftop solar market, subsidies are no longer decisive. While the bigger firms will not say it, many customers, and dealers confirm that these firms prefer to sell on the power of their brand and consumer trust, rather than just the lowest cost option. Subsidy's, with their DCR (Domestic content requirements), are even discouraged by these firms, when they claim they will have to compromise on quality.
"Solar is ostensibly sold as a 25 year solution, but at the consumer level, hardly any customer is thinking that long. Most are looking at a 10 year horizon, or even less at times, depending on how they consider payback period. The committed customers want quality, some assurance on degradation of performance over time, and a strong service network", says a major dealer who represents multiple large brands. However, selling to this segment without subsidies requires more classic marketing and branding strategies, something the sector, with its preponderance of utility firms and least cost solutions, is not really used to.
It's a view echoed by small installers in Punjab and Gujarat too. In both cases, the consensus view was that the segment with the largest subsidy, the 1-3 KW segment, is the one with the least focus on brands in general, and are simply looking to see savings add up as quickly as possible.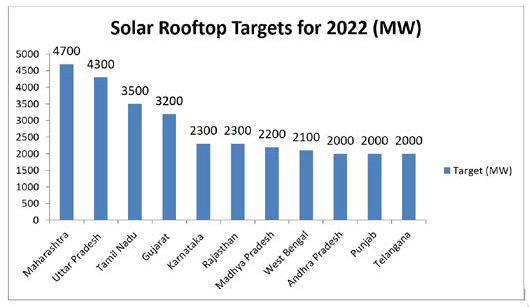 And for rooftop, clearly, this is still the market for states especially, as they seek broader market penetration, or to spread subsidy beneficiaries, as widely as possible. While practically every state is behind on its targets, the year has begun well, with lower prices, as well as what many believe is a market ready to change finally.
Pawan Pandey, Founder, Radite Energy, an EPC player, had this to say. "The non-subsidy rooftop solar market can really take off, provide the issue of net metering is resolved. And by resolve, it should be simpler and faster. Just this one chance could change the scenario completely". It's a view echoed in both Delhi and Maharashtra too, where installers have lamented the paperwork delays and of course, moves by discoms in Maharashtra to shift away from net metering even.
Another sign of higher state involvement finally is the flurry of rooftop policy initiatives, besides action on the ground, as seen in Gujarat, Punjab, Maharashtra. The SARAL Index (State Rooftop Solar Attractiveness Index), launched in August last year by the MNRE to measure the attractiveness of a state for solar power, has demonstrated that states with the biggest targets are not necessarily the most attractive, according to the measure of the Saral index. Thus, Karnataka, Telangana and Gujarat lead in the index, with a 'key' state like Uttar Pradesh not even in the top 10 in the initial list. That might have been one reason for the UP government to add in its own subsidy to drive adoption.
One of the biggest issues with rooftop solar, the seeming reluctance of discoms across states to embrace it, is also set to change, with the central ministry, as well as state and national level regulators, no longer as accommodative for missing RPO (Renewable Purchase Obligation) targets now.
Rankings (1/3)
Ranking
State
SARALScore
Grades
1.
Karnataka
78.8
A++
2.
Telangana
72.2
A++
3.
Gujarat
67.9
A++
4.
Andhra Pradesh
66.1
A++
5.
Rajasthan
62.2
A+
6.
Madhya Pradesh
58.3
A+
7.
Delhi
54.6
A+
8.
Punjab
53.4
A+
9.
Maharashtra
52.0
A+
10.
Tamil Nadu
50.9
A+
Even as many discoms continue to plead inability to achieve those targets, the new trend is for state regulators to fine, or demand contingency funds to purchase REC's (Renewable Energy Certificates) even, to make up for shortfalls. As of now, all entities that fall under RPO obligations need to purchase 21 percent of their power from renewable sources by 2022, of which 50 percent, or 10.5 percent, has to be solar energy. This single obligation has finally pushed quite a few discoms to take a fresh look at rooftop solar, as these can be counted as part of their RPO numbers.
On the possible negative effect of the price drops on other states, Mohua Mukherjee, cited an example of Uttar Pradesh where the prices have already dropped below Punjab's levels, than to a matching subsidy from the state government. "We are already seeing the impact of this in UP, after Punjab. Today a potential UP residential rooftop customer is being told they only have to pay possibly as low as Rs 7,800 for 1 kW rooftop installation. Clearly this is pure fiction, even though it's easy enough to work out the numbers in theory on paper with all kinds of assumptions." Mukherjee adds that "If a person from any other state briefly tunes into this information and hears figures like Rs 22,000 and Rs 7,800, s/he might be excited and reach out to a rooftop installer in her own state. When that installer says that the total upfront cost will come to around Rs 40,000 per installed 1 kW, for up to the first 3 kW, with a rebate of Rs 15,000 per kW within 12-18 months to be given back to the customer (as and when it reaches the installer from the Center, via the state nodal agency), this will immediately create unnecessary doubts in the customer's mind."
Now if things are harming the industry in spite of boosting it then how this situation can be handled? Puneet Goyal, who is working in many states as rooftop solar installer and O&M services provider, suggested that "the department should first analyze the bid of similar tenders of other states, none of other states have closed at these particular rates so even though the states can have the bragging rights that they are slow than the lower states." The recent success of Gujarat, which has a well established settlement system for subsidy payments, points to that. The state received over 115,000 applications or an aggregate capacity of 441 MW in just the past 4 months for its solar rooftop scheme. More importantly, installers we spoke to were confident of delivering on their contracts within the next two months.
Financing does come up regularly as a challenge for residential rooftop also. On this Mukherjee suggested that "One party that can step in, because that is their normal business, is a Local Bank.  If the local lender is in the picture, then the residential customer can indeed pay Rs 22,200 per kW out of his pocket, plus whatever installation charges, and he can take a subsidy advance loan for Rs 15,000 per kW from a bank. The customer can sign over the right for receiving his subsidy to the bank. This means that when MNRE finally receives proof of installation and releases the subsidy to the state nodal agency, then the state nodal agency directly sends across the central subsidy amount to the relevant bank a year later when the money arrives from MNRE."
For Tata Power, which has today built up the widest geographical coverage to offer its services, the rooftop pitch is serious business, with the firm determined to seek leadership in the segment. Chinese equipment players are also noticing the new energy for rooftop solar, with key inverter firms for instance taking care to expand their product offerings to cover this category too, from an earlier focus on utility solar. In fact, there is a good chance that for the next 10 GW at least, the big names from the utility solar business may not be the ones we see in rooftop solar, as a combination of domestic sourcing, cost and more basic requirements creates opportunities for others.
Powered by Startups
When asked to hazard the best case scenario for residential rooftop by 2022 end, we arrived at a 12 GW number, spread over more than 4 million rooftops. That has given wings to a lot of solar startups across the country. For people like Pranesh Chaudhary, Founder, Zunroof Tech Private Limited, a solar rooftop startup which has just raised a fresh $ 3 million (Rs 22 crores) round of funding, that's the stuff dreams are made of. Zunroof has a stated aim of placing solar rooftops on 1 million homes in 5 years, according to Pranesh.
At another end is Loom Solar, a startup that sells directly, as well as through platforms like Amazon. The firm has been pushing aggressively in the residential segment, selling small systems without any subsidy component, successfully. Instead of subsidies, the government could do well to look at giving wings to the startup ecosystem in solar rooftops. All it needs to do is ensure regulation moves as it should. Is that too much to ask?