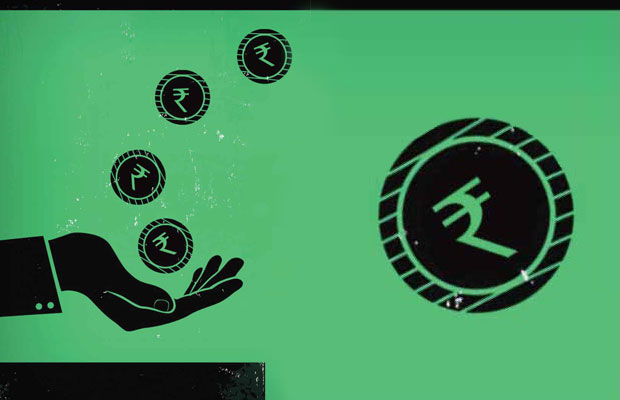 Today, solar power is not merely a power demand catalyst rather this sector preaches colossal economics in the world affairs. Clouds around solar sector have dynamically revolved as murmurs of its transient nature of solar power are eluded. Solar and wind projects in the country would attract USD 20 billion investment each year from next fiscal until 2018-19, cited state-owned Indian Renewable Energy Development Agency (IREDA). According to the World Economic Forum, the future of renewable energies would really come when the price of solar is competitive with coal, natural gas or other fossil fuel. This day has arrived. According to it's another report, solar and wind energy are now at the same price, or even cheaper, than new fossil energy installations in more than 30 countries. The choice of renewable energy is no longer just an environmentally sustainable choice, but an opportunity for long-term investment with a good return. India ranks third among 40 countries in EY's Renewable Energy Country Attractiveness Index, on back of strong focus by the government on promoting renewable energy and implementation of projects Invest in a time bound manner.
Solar power – The Hotshot in Total Power Investment Scenario
Around 293 global and domestic companies have committed to generate 266 GW of solar, wind, mini-hydel and biomass-based power in India over the next 5–10 years. The initiative would entail an investment of about US$ 310–350 billion.
Between April 2000 and March 2017, the industry attracted US$ 11.59 billion in Foreign Direct Investment (FDI).
Some major investments and developments in the Indian power sector are as follows:
Greenko Energy Holdings, has raised US$ 155 million from its existing investors, Abu Dhabi Investment Authority (ADIA) and Singapore's sovereign wealth fund GIC, which will be utilised for expanding its clean energy portfolio to 3 gigawatts (GW) from 2 GW at present.
Private equity (PE) investment firm, Actis LLP, is planning to invest about US$ 500 million in Solenergi Power Pvt Ltd, its second renewable energy platform in India.
Mahindra and Mahindra Ltd is planning to invest in high-end electric powertrain technology in a move towards the future of mobility as well as for the electrification of its existing and future line-up of products.
Hero Future Energies Pvt Ltd is planning to foray into the battery storage business and set up solar charging stations for electric vehicles (EV) in India to capitalise on India's emerging EV market.
The Asian Development Bank (ADB) and the Punjab National Bank (PNB) have signed a financing loan worth US$ 100 million, which will be used to support solar rooftop projects on commercial and industrial buildings across India.
Tata Capital Ltd and International Finance Corporation (IFC) have invested Rs 200 crore (US$ 31.05 million) in their joint venture (JV), Tata Cleantech Capital Ltd (TCCL), to increase its loan book for investing in renewable energy projects.
CDC Group Plc, a development finance institution, plans to set up its own renewable energy platform in the eastern states of India like Bihar, Odisha and Assam, and other neighbouring countries to focus on developing hundreds of megawatts (MWs) of high-quality Greenfield generational capacity.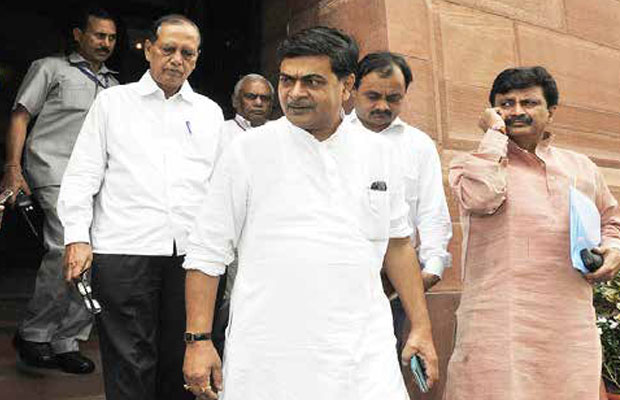 Japan's JERA Co. Inc, has acquired a 10 per cent stake in ReNew Power Ventures Pvt. Ltd for US$ 200 million, valuing the company at US$ 2 billion before its proposed Initial Public Offer (IPO).
The Indian Railways is looking to award six tenders worth Rs 8000 crores (US$ 1.2 billion), for setting up of a country-wide electricity transmission network, as part of a strategy to reduce electricity bills.
Renewable energy company ReNew Power has announced securing US$ 390 million debt funding from its existing investor Asian Development Bank (ADB) for developing and expanding capacities of 709 megawatt (MW) across various states of India.
International Finance Corporation (IFC), along with IFC Global Infrastructure Fund, the private equity fund of IFC Asset Management Company, has announced investment of US$ 125 million equity in Hero Future Energies, which will help the firm, set up 1 gigawatt (GW) of Greenfield solar and wind power plants over the next one year.
Government Initiatives
The Ministry of Power, Government of India, has taken various measures to achieve its aim of providing 24X7 affordable and environment friendly 'Power for All' by 2019, which includes preparation of state specific action plans and implementation of Green Energy Corridor for transmission of renewable energy, among other measures.
India has become an associate member of the International Energy Agency (IEA), which makes the Paris-based body more significant, indicating India's growing prominence in playing an important role in the global energy dialogue, according to the IEA.
The Cabinet Committee on Economic Affairs (CCEA) has approved the enhancement of capacity of the Scheme for Development of Solar Parks and Ultra Mega Solar Power Projects from 20,000 megawatt (MW) to 40,000 MW, which will ensure setting up of at least 50 solar parks each with a capacity of 500 MW and above in various parts of the country.
The Union Cabinet, Government of India has given its ex-post facto approval for signing of a Memorandum of Understanding (MoU) on Renewable Energy between India and Portugal, which will help strengthen the bilateral cooperation between the two countries.
The Ministry of New and Renewable Energy plans to introduce a fixed-cost component to the tariff for electricity generated from renewable energy sources like solar or wind, in a bid to promote a green economy.
The Union Cabinet has approved the ratification of International Solar Alliance's (ISA) framework agreement by India, which will provide India a platform to showcase its solar programmes, and put it in a leadership role in climate and renewable energy issues globally.
The Ministry of New and Renewable Energy plans to introduce a fixed-cost component to the tariff for electricity generated from renewable energy sources like solar or wind, in a bid to promote a green economy.
Private Equity Investment in Renewables 2017
The private equity (PE) flows in the renewable energy sector has ballooned in 2017. Though policy revamp and tabling new proposals and peaking traffics were bottlenecks, PE flows into wind and solar power jumped 47 per cent to $920 million involving nine deals during January 1-September 25 this year, compared to $630 million across 10 deals during the corresponding period last year, according to Venture Intelligence data. This is the second-best year in terms of PE flows into the sector after 2015, when it attracted $979 million across 14 deals. Some of the major deals reported in 2017 include Macquarie's $250-million investment in Hindustan Power projects, $200 million by IDFC Alternatives in First Solar, $2500 million by JERA in ReNew Wind Power, $108 million by Warburg Pincus in CleanMax Enviro Energy, and $100 million by Abraaj Group in Engie Abraaj joint venture (JV). A senior representative of a fund, which invests in renewable energy, said investors were attracted by high growth prospects and supportive policy framework. The main challenge, he said, was payment delays by power distribution firms, which were even seeking to renegotiate or cancel projects. Then, per unit price in solar was also dropping, he added. Since 2010, prices dropped 70 per cent to Rs 2.42 per kilowatt-hour (kWh). "Investors are worried that irrational pricing is leading to many projects being abandoned or financially distressed," he said. Investors' focus is primarily on solar power generation and funding large-scale solar parks.
Investment and Projects of Storage will Back Solar Power
In particular India, storage technology is still nascent and expensive. There's been little progress in constructing utility-scale solar power plants with energy-storage facilities in India. Government-owned mining and coal-based energy producer NLC India is building the country's first utility-scale solar plant with battery energy storage in the Andaman & Nicobar Islands. The remote region, located deep in the Bay of Bengal, depends on diesel-based power generating units, which the solar project seeks to replace. The 20 megawatt (MW) solar-cum-storage plant is expected to be commissioned by April 2019.
Mahindra Susten, the renewable energy arm of the $19 billion Mahindra Group, has quoted the lowest price to set up the project for NLC India at Rs.289 crore ($43 million), a Mahindra Susten spokesperson told Quartz. The others in the race were solar companies such as Adani and Sterling & Wilson, and energy storage companies like Exide, renewable energy Consultancy Bridge to India (BTI) said in a note.
Before NLC India opened the auctions for this project in May this year, the Solar Energy Corporation of India (SECI) and India's largest power utility NTPC conducted four similar auctions for 35MW of projects in Karnataka, Andhra Pradesh, and the Andaman & Nicobar Islands, but all were scrapped due to high costs. India has been listed as the world's second-best market for renewable energy investment by consulting firm EY.
Distributed Solar Market – U.S, India Underlines Millions of Dollars
The distributed solar market is the next foreword in the industry. Some name it as "New and Bold". Falling technology costs and government initiatives that have reduced the levelized cost of electricity to make rooftop solar competitive is alluring the investors. Being new companies, early stage funds for projects are the need of the hour to help them scale up, de-risk and become investment-ready. Lately, the Indian and U.S.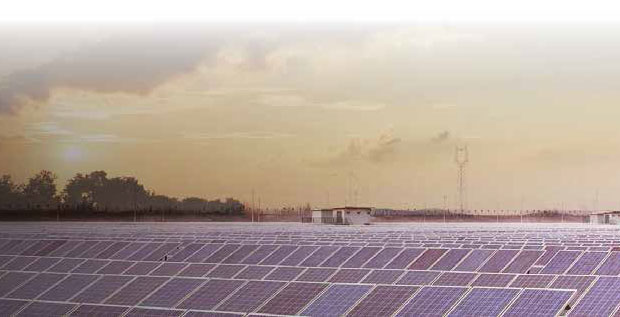 governments have aligned in partnership with Indian Ministry of New and Renewable Energy, the Indian Renewable Energy and Development Agency (IREDA), the Overseas Private Investment Corporation (OPIC), the William and Flora Hewlett Foundation, the Good Energies Foundation, the John D. and Catherine T. MacArthur Foundation, the David and Lucile Packard Foundation, and the Jeremy and Hannelore Grantham Environmental Trust, a facility that leverages the unique risk attributes of grant dollars to mobilize finance for early stage project preparation for Indian distributed solar power developers, called U.S.-India Clean Energy Finance (USICEF). Climate Policy Initiative serves as the program manager. USICEF will deploy millions of dollars in early-stage project preparation support, including market estimation, product development and testing, and engineering and legal costs, which will help developers, become ready enough to attract commercial investment. USICEF's support catalyzes long-term debt financing for distributed solar power from OPIC, IREDA and other public sector financial institutions, to in turn drive more investment from private sources. USICEF is based on the Africa Clean Energy Finance Facility, a similar program that successfully leveraged $1 billion in clean energy investment with as little as $20 million in early-stage grants. Announced a year ago, USICEF recently became operational. It selected its first round of grant recipients, which in total will receive an estimated $900,000 in project preparation support. USICEF is continuing to accept applications for support from distributed solar power companies through its website.
Last Quarter Funding of Indian Solar Industry
Indian companies topped the chart included venture capital funding, bond issuance and merger and acquisitions, Mercom Capital said in his latest report. Indian rooftop solar developer CleanMax Solar raising $100 million was globally the largest venture capital deal in the September quarter. CleanMax raised the capital from a unit of Warburg Pincus in July. Apart from expanding its rooftop business outside India, the company also plans to foray into the electricity storage. The total VC funding for the solar sector in the quarter was $269 million, raised in 23 deals, Mercom noted. The top global debt deals in the sector were by Indian solar project developers Greenko Energy Holdings and Acme Cleantech Solutions. Greenko raised a total of $1 billion in two separate debt deals in the quarter. Acme Cleantech — a unit of the Acme Group which quoted the record low tariff of Rs 2.44 a unit at Bhadla solar auction in May — raised $108 million in debt in the quarter. The total announced debt financing in the quarter across the globe was $2.1 billion in 18 deals. In FY17, Greenko Energy Holdings acquired 600 MW of Indian renewable energy assets from beleaguered SunEdison for $392 million. The company raised about $150 million from Abu Dhabi Investment Authority and $200 million from GIC Singapore in the previous quarter. Acme was the company with the largest renewable capacity addition of 225 MW in the quarter ended June.
The Future of Investment
India is on a spree to rout major solar markets across the globe. It has become one of the attractive investment zones for solar markets. To be well said, today after China, India has taken the crown. Bloomberg Energy New Finance (BENF) estimates that investments in renewable energy will reach $ 7.8 trillion by 2040 (including $ 3.4 trillion for solar, $3.1 trillion for wind and $0.91 trillion for hydro). This level of investment would be four times the $2.1 trillion that is expected to be invested in fossil fuels over the same period.